Fincantieri and Australia
With 20 shipyards worldwide, Fincantieri designs and builds naval vessels as well as cruise ships and off-shore oil and gas ships. Fincantieri is in operation in Australia to tender for Australia's next major Naval program – to build nine Anti-Submarine Warfare Frigates for the Royal Australian Navy and contribute to developing a naval industry for Australia.
Fincantieri has demonstrated its ability to develop sustained balanced naval and commercial shipbuilding businesses. Fincantieri S.p.A. acquired its US subsidiary, renamed Fincantieri Marine Group (FMG), at the end of 2008. The establishment of FMG was in response to the US Navy's desire to adopt global best practices for its shipyards. Over the course of nine years, Fincantieri has invested in the shipyards and supply chain, transferred best practice methods, tools and processes; and provided experts to ensure the transfer of knowledge. This has resulted in almost one thousand additional jobs, at three US shipyards, and thousands more in the reinvigorated supply base.
Photo: Fincantieri Marinette Marine, Wisconsin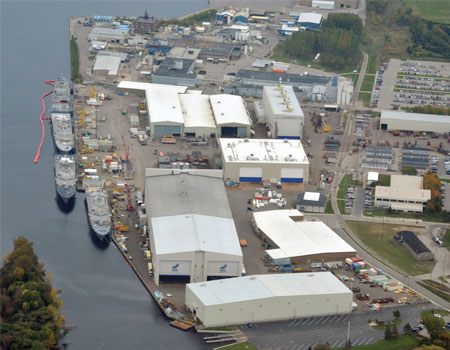 Like generations of Italians before us, Fincantieri is committed to Australia. We will list our business on the Australian Stock Exchange and share our intellectual property with Australian institutions and companies. Australian businesses will join our shipbuilding network of 80,000 subcontractors, spread over four other continents.
Brochure
SEA 5000 Programme