Over the course of the years, Fincantieri has built up and strengthened its internal talent management process in order to extend the range of its employees' skills, to develop career plans and to assess the performance of resources, making sure that they are in keeping with corporate strategy guidelines and the Company's skills model.
The Group invests a great deal in developing and constantly training its resources, two inseparable elements that are the cornerstones for building knowledge and distinctive skills and maximizing technical and professional growth. In 2018 Fincantieri further invested in training and development programs delivering more than 650,000 hours of training, with an average of 34.3 hours of training per capita, in order to ensure that its human capital is always highly developed.
650,000
Hours of training
34.3
Average hours of training per capita
TRAINING – CORPORATE UNIVERSITY
Fincantieri Corporate University is its managerial training school, run in collaboration with its partners: the best-known business schools in Italy. It provides technical and managerial training courses aimed at developing employees' skills through the different stages of their individual development paths, with the aim of creating a common skills base, encouraging the sharing of Corporate values and the Group's natural orientation towards distinctive organizational behavior.
In the field of human capital development processes, the Group has adopted a system of annual individual performance appraisals for several years now. This is one of the fundamental tools for managing human resources, which besides aiming to improve employees' performance by means of individual feedback, also serves to support meritocracy, to customize personal development processes and to plan training appropriate for the skills gaps that come to light.
Analyzing the results of this systematic, periodical process allows the best organizational tools to realign skills to be chosen, to plan training programs to improve critical areas and to nourish professional growth.
Over the years, Fincantieri has introduced a procedure to evaluate the potential of its resources with the aim of assessing, capitalizing on and developing the wealth of managerial skills and experience in the Company, to set individual development plans and to plan managerial growth paths.
This process is a crucial opportunity for development: on the one hand it brings to light strengths, areas for improvement, motivation for individual resources to grow and increased self-awareness of one's own capabilities, and on the other hand it maps skills in order to put together effective development plans in terms of short/mid-term training activities, coaching and mentoring, and planning career paths and job rotation.
Career Paths
Fincantieri embraces formal career paths that enable employees to progress within the organization by gaining the experience and skills they need in order to hold key professional or managerial positions. At the same time, corporate managers can use career paths as active management tools to develop house resources as part of the organization's continuous improvement policy.
Given the increasingly complex and rapidly changing reference context, where technological growth and continuous improvement are top priority goals, our action plan rests on four fundamental pillars.
HR AND BUSINESS LINE: WORKING IN SYNERGY
Developing a synergetic relation between HR and Business Line, consistently with the person's motivations, natural bent and potential, not only enhances house resources but also ensures effective continuity of key positions based on timely advanced planning, as defined in the organization's succession plans.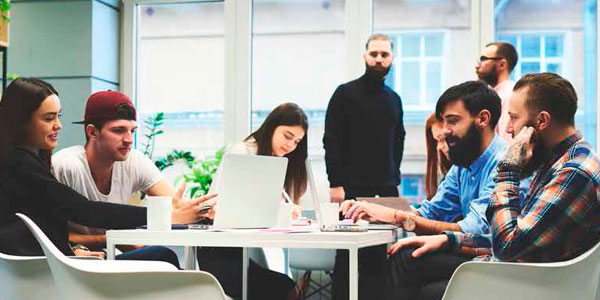 It is essential to be increasingly flexible when identifying career development paths, so that employees can "navigate" smoothly from one career path into another when the conditions are right, and the Company can rely on modern management tools that account for the increasingly rapid changes affecting corporate organization in general.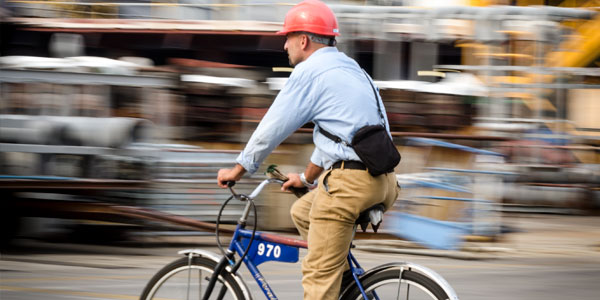 It is of paramount importance to create the conditions for experiences that will allow employees to learn about the different business processes and the various production and design fields, in the kind of multicultural setting that extreme internationalization and rapidly evolving scenarios typically generate. By broadening their skills, implementing systemic approaches and gaining an overall view of the entire business, employees become aware of the interconnections that drive markets and organizations.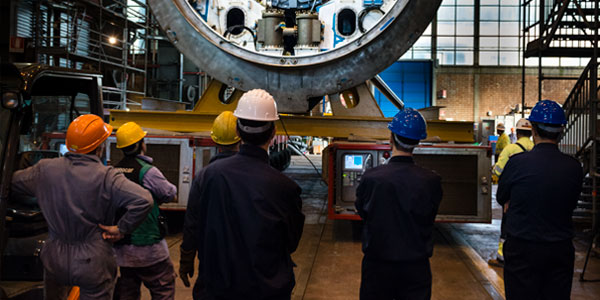 Our approach takes into consideration the person's expectations and motivations, as well as the performance goals, growth potential and training needs that guarantee the best concurrence of professional goals and corporate needs.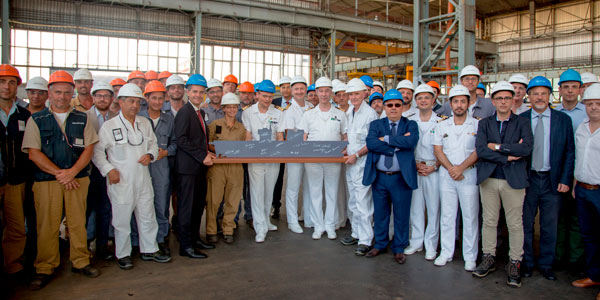 Our career paths value experience and corporate knowledge. An elaborate network of possible additional paths can be created by interrelating them properly. Innovation and continuous improvement, the underlying principles of our Group, make our career paths inherently dynamic.