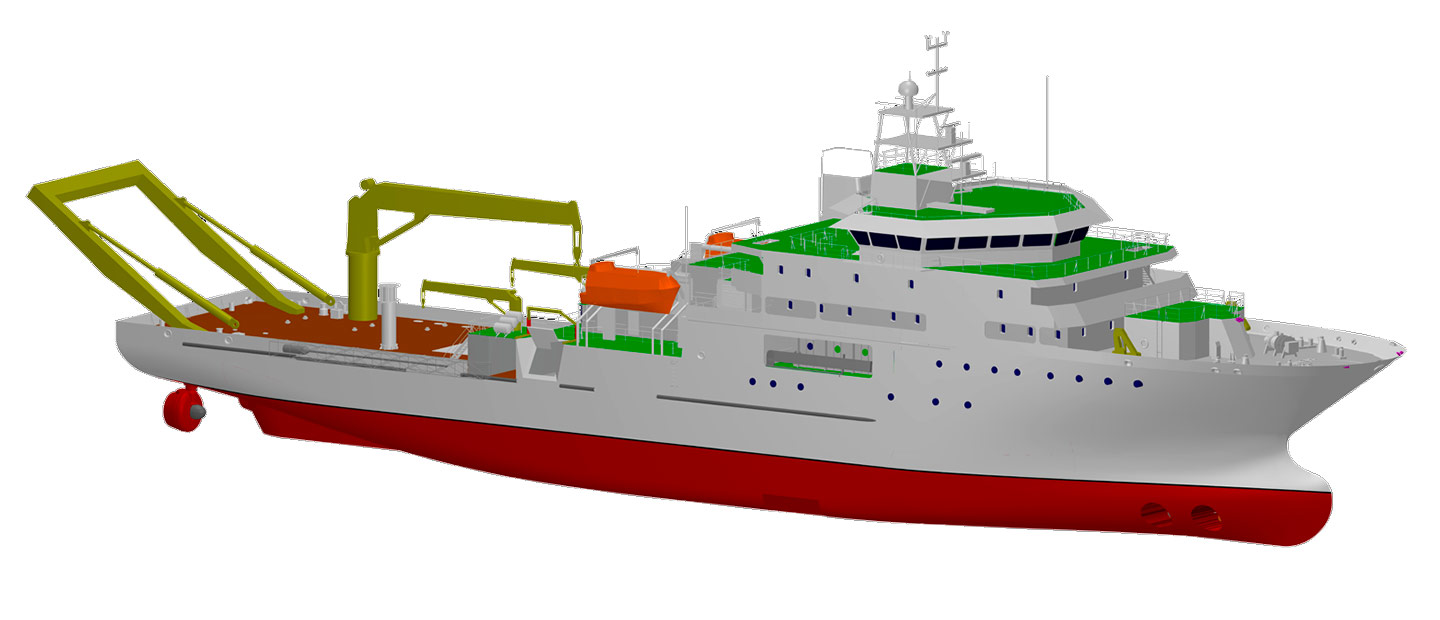 Marpol Compliant Oceanographic Vessel
Multirole and Research Ships
MARPOL-compliant Oceanographic Vessel
MARPOL-compliant vessel designed for world-wide bottom survey and sub-sea operations in both deep waters and shallow waters, including coastal ones.
The Vessel shall be capable of handling ROVs, AUVs, deep-sea mining (PROD, Crawling, CTP, etc.), data buoys, samples (water, ice, temperature, seabed, pollution, etc.).
The ship can also accomplish towing operations.
Length between perpendiculars
ENERGY AND PROPULSION SYSTEM
1 Integrated navigation systems and GMDSS Area A4 with VSAT communications equipment
1 Gondola and drop keel facility for underwater transducers
1 Dynamic Positioning System DPS2 with Hydro Acoustic reference sys.
1 Deep and Shallow water multi beam echo sounder
1 ADCP and Deep water single beam echo sounder
1 Off shore crane - 10 t @ 19 m
1 CTD and Hydrographic Winch
1 Active Heave Compensated deep sea winch