We are a strategic resource for the country, therefore, the protection of all our most valuable assets, whether they are human, know-how, real estate, IT, is of crucial importance to our employees, shareholders, and of course Italy.

With this in mind, we are committed to develop, incorporate and disseminate, within the Company, the best practices, standards and guidelines to identify, manage and mitigate our security risks in compliance of human rights, with the belief that effective prevention and protection strategies are an ethical as well as an economic value in management and business activities.

From this point of view, we ensure a constant process of incident and risk security management, aimed at guaranteeing the highest level of protection for employees and tangible and intangible assets in order to achieve our social and business development objectives.


With this analysis process and continuous improvement we enhance the level of overall security, for which we seek a correct and conscious adherence of all employees, considering it an essential factor of success.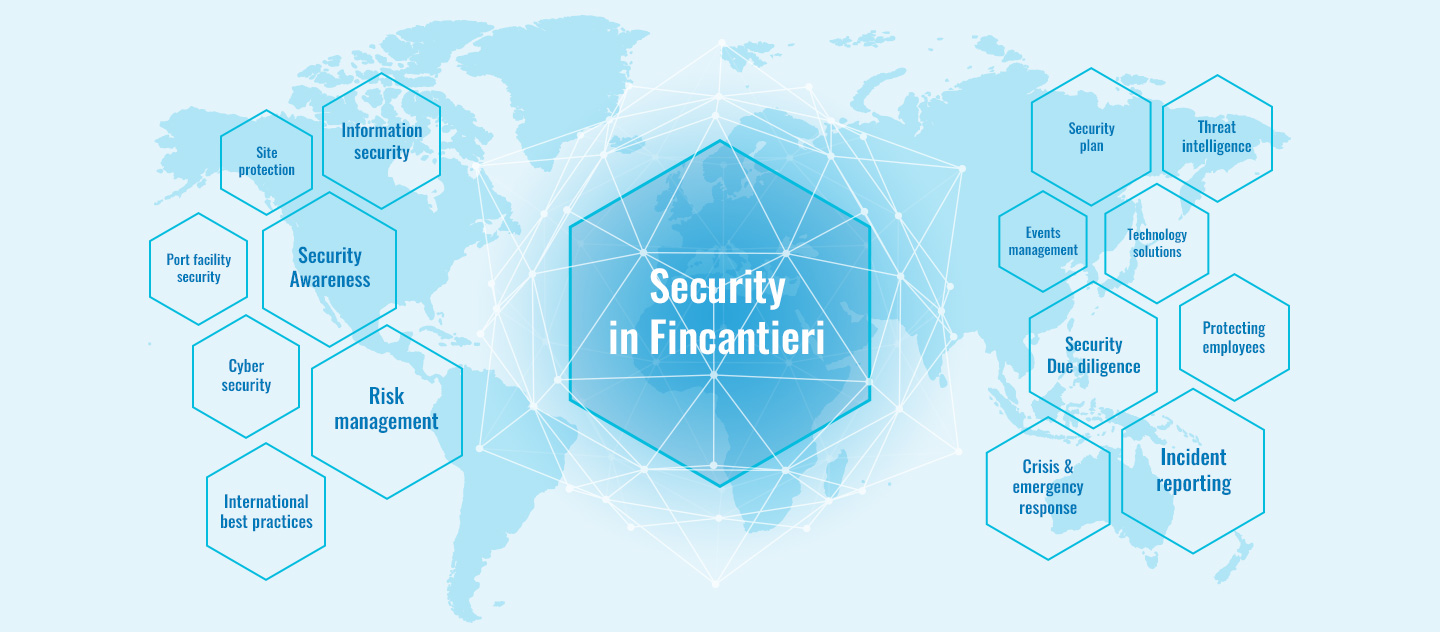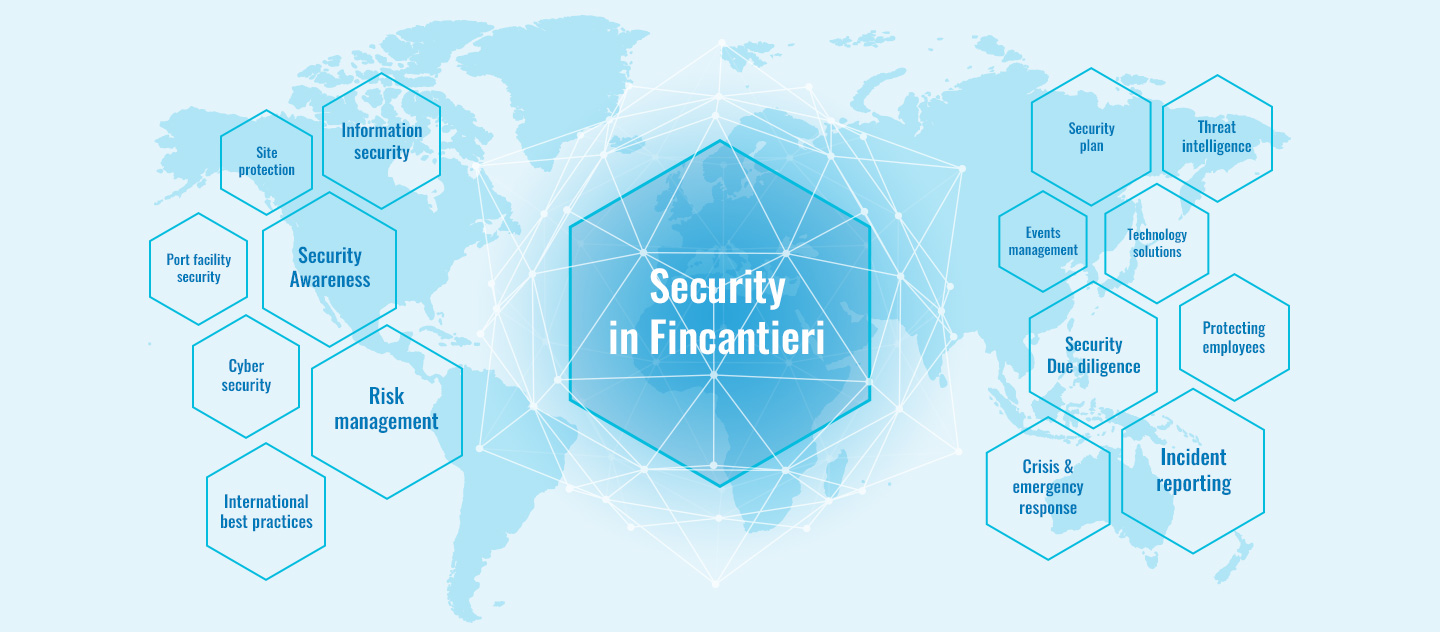 WHICH OBJECTIVES DO WE HAVE ON THIS TOPIC?
Governance and business integrity: 2018-2022 Sustainability Plan objectives and targets


Commitment
Objectives
Description/ Target
Benefits
Timetable

Maintenance of the Corporate Governance system and risk management (including sustainability risk) in line with international best practice

Structure an Emergency Response & Crisis Management process in Safety & Security

Implement the project which consists of:

Appointment of the Crisis Management Team (CMT) and deputies
Periodic CMT training
Definition of methods for activating and managing the CMT
Virtual Crisis Management Room
Definition of standards for future physical Control Room

Creation of a single CMT through official appointments, training and equipping a Virtual Crisis Room

Reduce decision-makers' engagement times in relation to recovery measures. Be resilient, and ensure regulatory compliance and reduction of damage to human resources, company property and reputation

2019

Implementation of the International Ship and Port Facility Security Code (ISPS Code)

Implement the project which consists of:

Updating of the security plans for those sites subject to the ISPS Code
Personnel training
Drills
Adoption of the security process methodology even in those sites where compliance with the regulation is not compulsory

100% Italian sites

Ensure:

Regulatory compliance
Resilience to criminal and/or terrorist threats
A high level of expertise of personnel with security tasks
Awareness of all other personnel who access the sites

2020