With the Policy on initiatives for the Community and Territory we are committed to dialogue and support the local communities, as stated in our Code of Conduct, Charter of Sustainability Commitments, and Sustainability Plan, in line with our values, mission and vision.

The Policy, approved by the Board of Directors of Fincantieri S.p.A., contains the lines of action on which our community support strategy is based, and fully expresses the active participation path taken towards the communities and territories involved in our activities.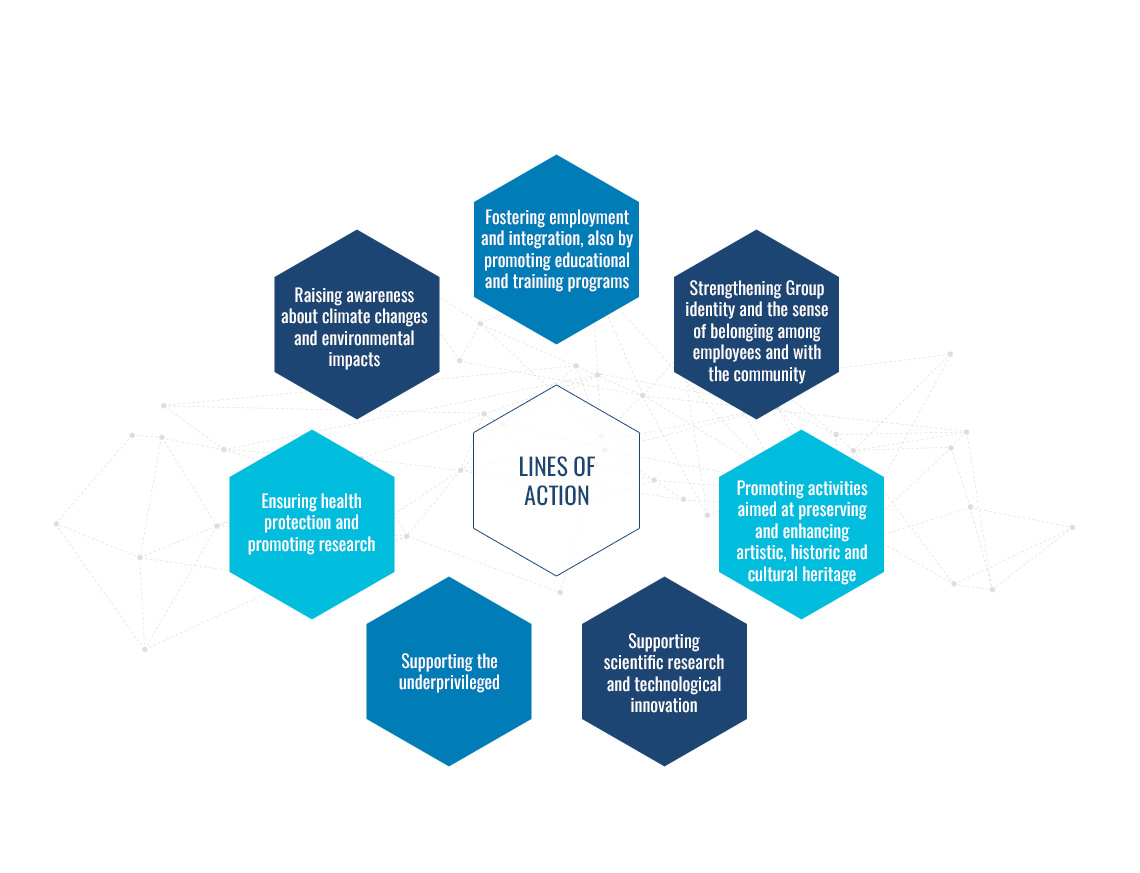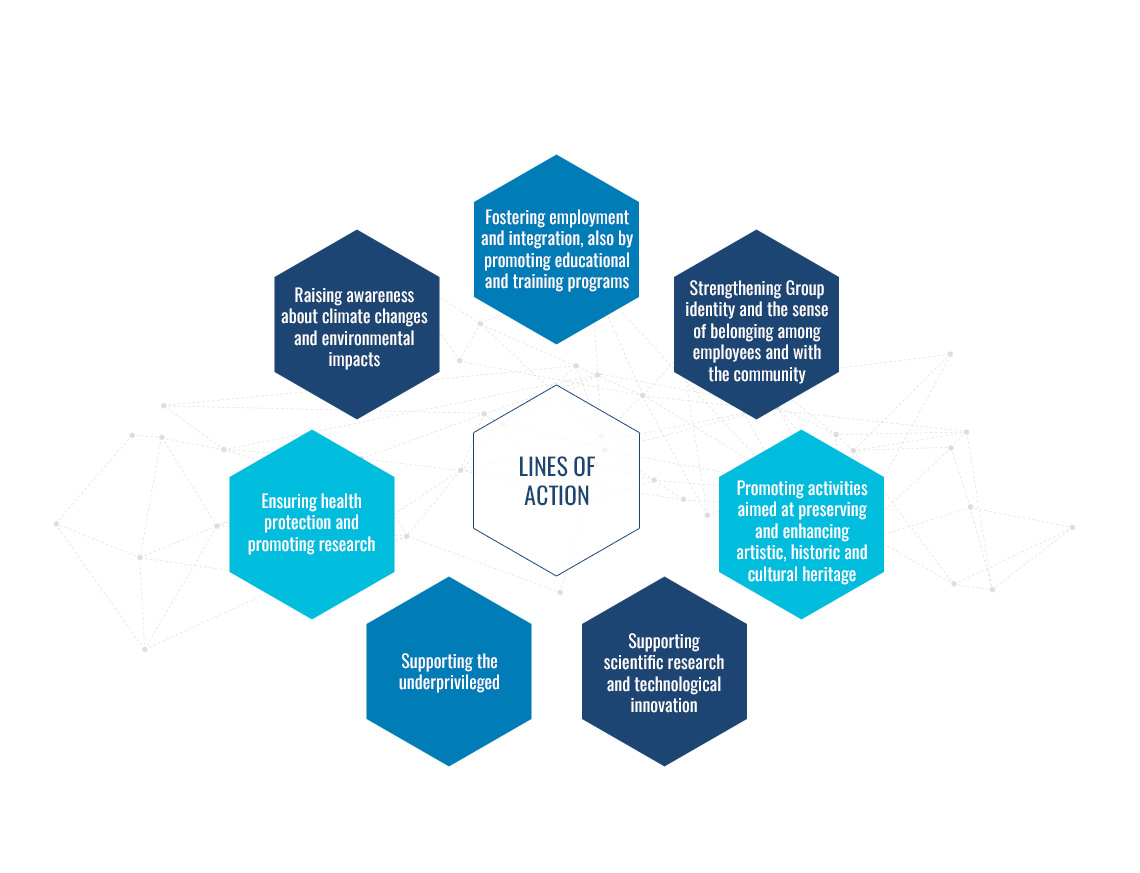 We try to build solid relations with institutions, public administrations and local communities in order to define opportunities for growth and development. Value creation for the territory is always one of our priorities and it takes place in various areas, with particular focus on the specific characteristics of the area in which we operate.

The work we are engaged in covers a variety of areas, from social and recreational to cultural and sports. In 2018, we set aside around € 3.5 million to initiatives for the community.
WHICH OBJECTIVES DO WE HAVE ON THIS TOPIC?
Relations with local communities: 2018-2022 Sustainability Plan objectives and targets
Commitments
Objectives
Description/ Targe
Benefits
Timetable

Dialogue with and support for local communities through social, cultural and educational initiatives

Commitment to managing social activities

Draft a policy that expresses the Company's commitment with regard to local community initiatives

Increase transparency and improve management of initiatives

2019

Collaboration with governments, national and international associations to adopt policies and strategies to contribute to a healthy, resilient and sustainable society for everyone

Enter into agreements with Food Banks or other associations to redirect food surpluses in canteens at Fincantieri sites

Enter into agreements with food associations in order to get involved in redirecting surplus food in canteens at Fincantieri sites

Enter into agreements in all Italian cities in which Fincantieri has a site with a canteen

Reduction of waste and increase the well-being of those in need and increasing the Company's reputation

2020

The Foundation was established in March 2008 with the remit to promote the reclaiming and safeguarding of the Group's corporate heritage.