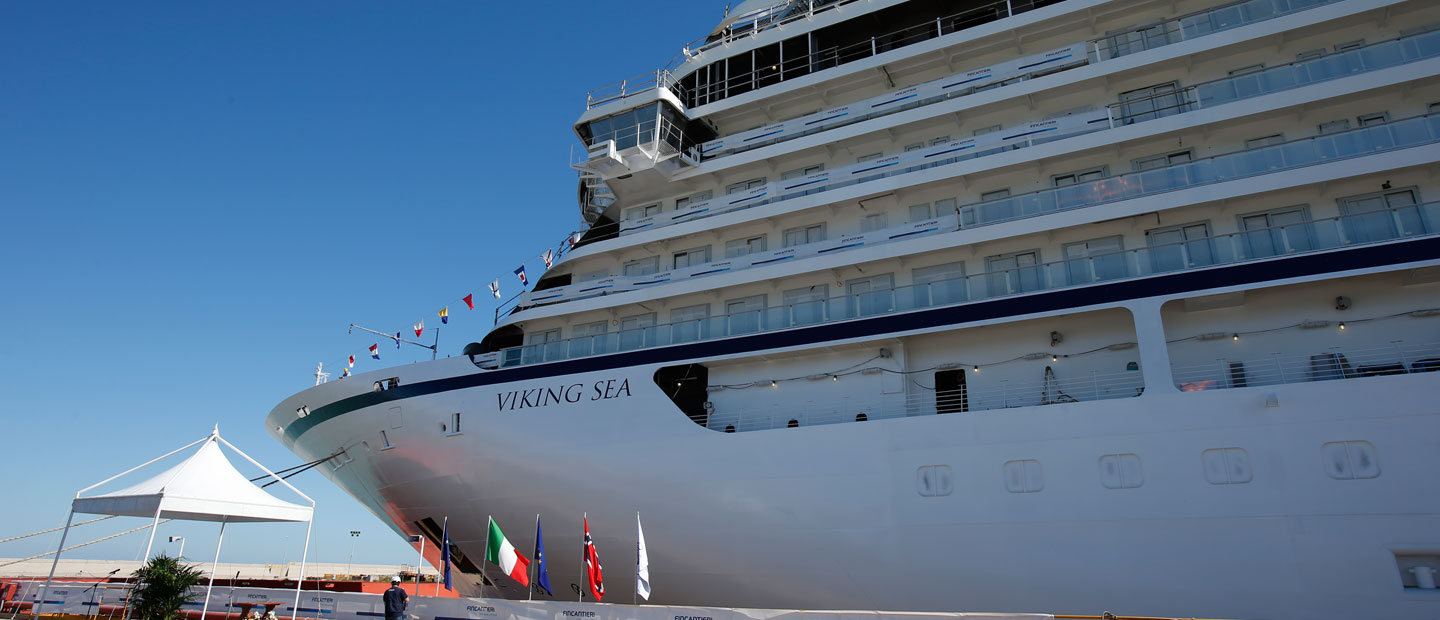 Viking Sea
Viking Ocean Cruises
A cruise experience in true Scandinavian style
Viking Sea, delivered in 2016 at the Ancona yard, is the second in a series of six ships that Viking Ocean Cruises has ordered from Fincantieri. This smaller unit can accommodate over 1,400 people, with 930 passengers plus crew.
930
passengers max capacity
Meticulously designed, comprehensively equipped, and environmentally friendly
The ship was conceived by some highly experienced marine engineers and architects, including an interior-design team from SMC Design in London and Rottet of Los Angeles. They have given Viking Sea a modern look with a Scandinavian air of elegant sophistication and practical amenity.
Besides the cabins, each with their own private balcony, the ship's facilities include spacious suites with extensive views, two pools – one an infinity pool at the stern – and a wellness area designed to typically Nordic criteria, with a sauna and ice cave.
Viking Sea has been built to the very latest maritime legislation and is fitted with the most modern safety systems, including "Safe return to port". She also features the most advanced energy-saving technologies to comply with the most demanding environmental standards with high-efficiency hybrid engines and a system for scrubbing exhaust fumes
Propulsion Electric Motors
Total installed el. power