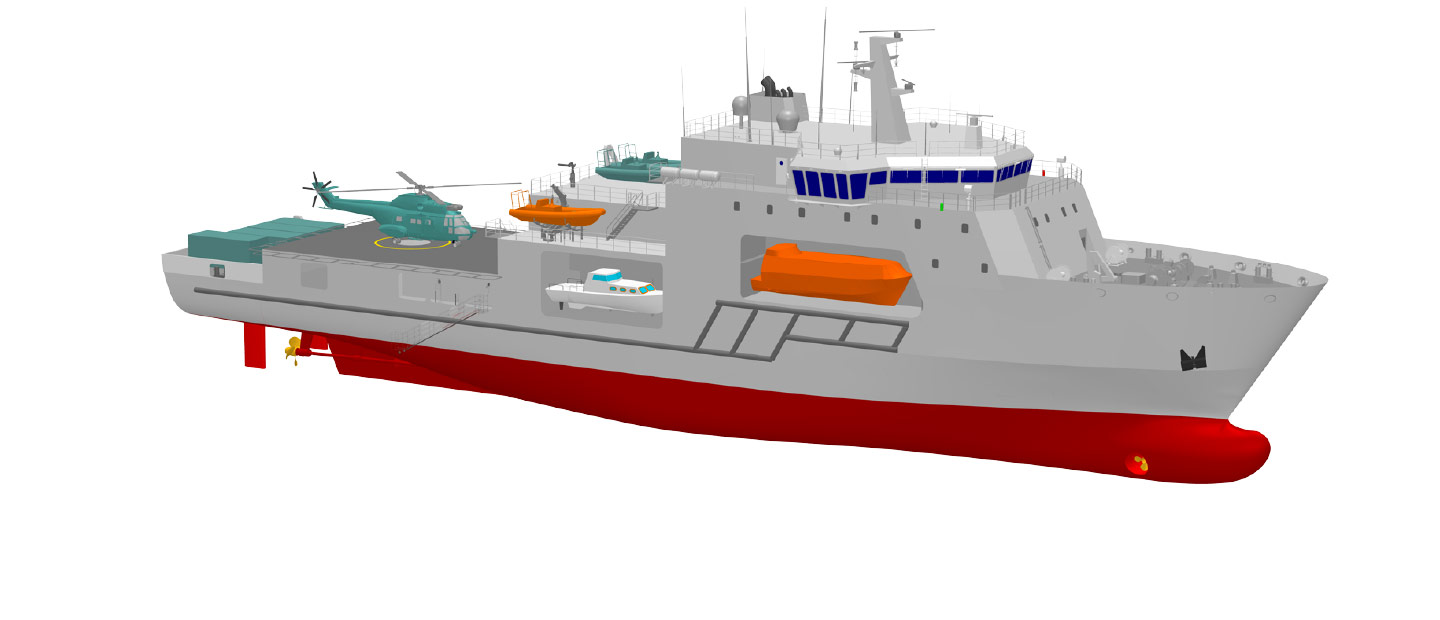 Hydrographic Survey Vessel
Multirole and Research Ships
Nave da ricerca idrografica
Multipurpose vessel with various operational capabilities, including:
- hydrographic and oceanographic surveying;
- humanitarian intervention (evacuation) and medical support operations;
- maritime search and rescue including diving activities;
- command and control platform;
- mine countermeasures (MCM) operations management;
- helicopter and boat operations.
Driving design parameters are the efficiency in the whole speed range, extended range, remarkable seaworthiness performances. Due to the optimization of spaces, the ship is highly flexible in terms of configuration, embarked equipment and capabilities.
Length between perpendiculars
ENERGY AND PROPULSION SYSTEM
1 Integrated Navigation System
1 Int/Ext Communication System
Space for C4I (Command, Control, Communications, Computers and Intelligence) Systems
Flight Deck and hangar for NH90