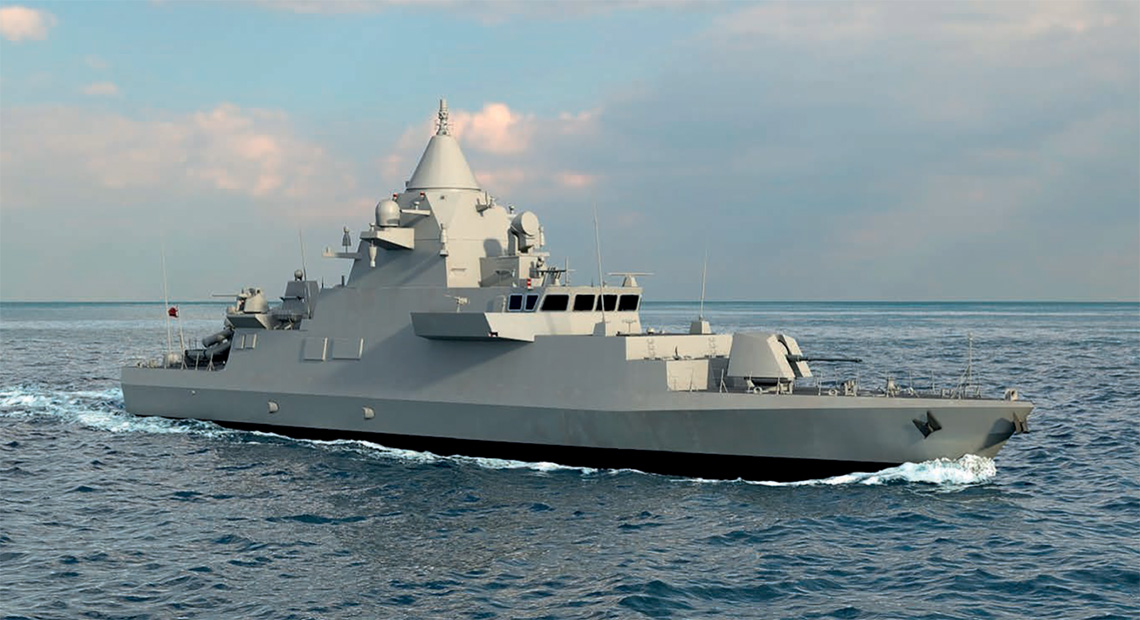 Musherib Class
Offshore Patrol Vessels
The "Musherib" OPV vessel design is consistent with the RINAMIL for Fast Patrol Vessel (FPV) rules. She is a flexible type of ship capable of performing several services, from surveillance to combat functions.
The propulsion system has four variable pitch propellers, two to starboard and two to the left, each in line with a diesel propulsion engine.
Furthermore, the vessel is capable of operating a RHIB (Rigid Hull Inflatable Boat) through a crane located at the stern.
| | |
| --- | --- |
| Commissioning | Qatari Ministry of Defence |
4 x PDE + 4 x RG+ 4 x FCPP
Multi-Functional Radar (MFR Kronos HP)
IFF Interrogator & Transponder (IFF SIRM-C + Transponder)
EWS Radar & Communication (RESM/CESM)
IR Search & Tracking System (IRST)
Radar & E/O Fire Control System (FCS)
E/O Fire Control Systems (EO-FCS)
Integrated Navigation System (DGPS, Echo sounder, Speed-log, Meteo sensors)
76/62mm SR Multi Feeding Main Calibre Gun
30mm Secondary Calibre Guns
12.7mm Machine Guns (GFE)
Tactical Data Links 11, 16, JREAP, Y, (22 FFBNW)
Integrated Communications System (voice/data V/UHF, HF)