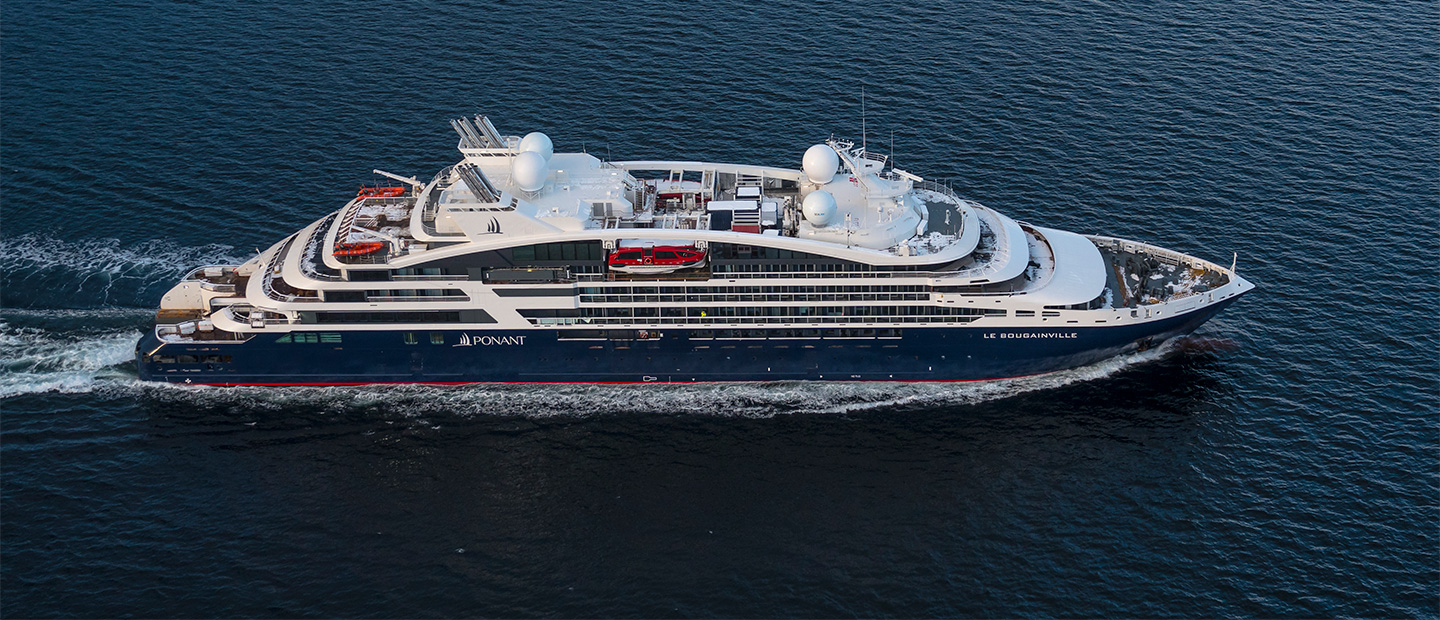 Le Bougainville
Compagnie du Ponant
Le Bougainville is the third ship of the Ponant Explorers-class of cruise ships delivered to Ponant.
Each member of the class has been allocated the name of a famous French explorer, and Le Bougainville is named after Louis Antoine de Bougainville, a French admiral and explorer.
Le Bougainville had her hull constructed in VARD's Tulcea yard in Romania and the outfitting took place at the Søviknes facility in Ålesund, Norway.
12.5
knots cruising speed
Electric driven controllable pitch propellers
Total installed el. power