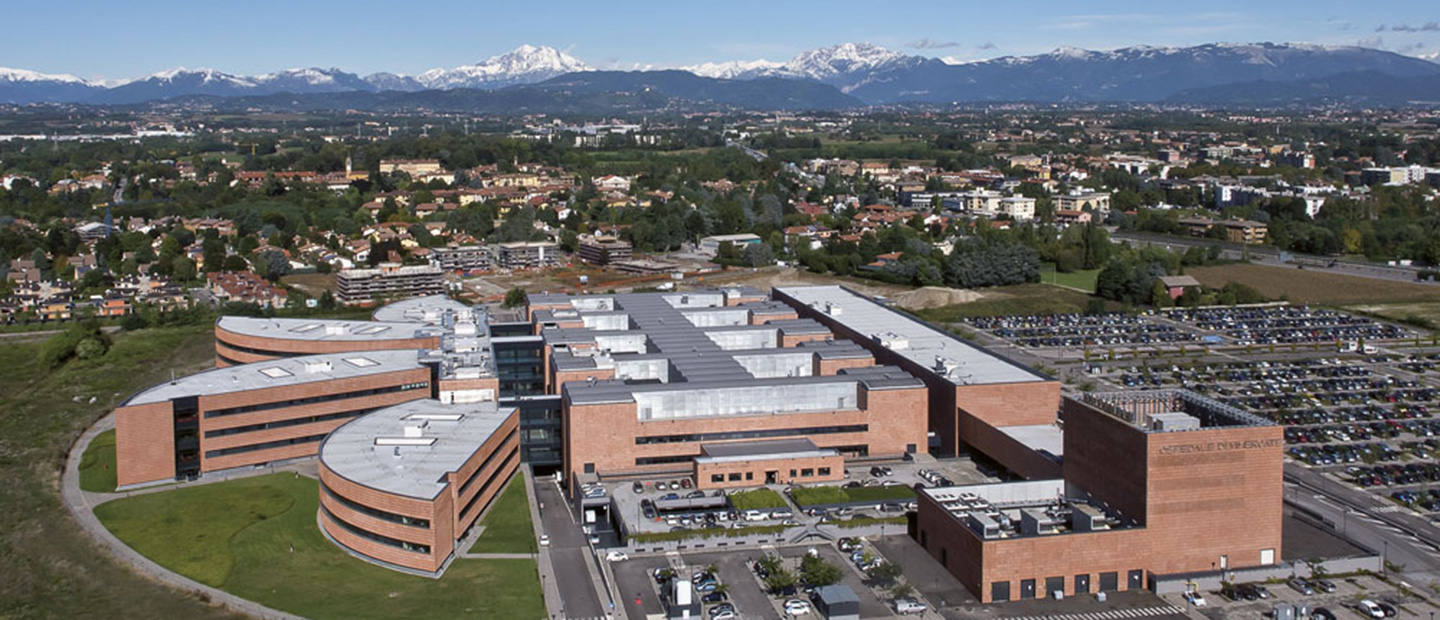 FINSO S.P.A.
nothing too big, nothing too complex

nothing too big, nothing too complex
FINSO is a general contractor for construction projects and supply of technologies and stands out for its ability to create products with high technological complexity, ranging in different sectors: from large interventions in public and healthcare construction, from civil and commercial construction, to the industrial, pharmaceutical and agri-food sectors.

FINSO is able to provide for all phases of the executive process with a multidisciplinary and integrated approach, focused on project management and with a strong orientation towards innovation.

Public and private health infrastructures represent one of FINSO's main reference sectors. The company is able to provide for the design, construction, medical equipment, maintenance and facility management with the "turnkey" hospital approach.

FINSO is able to operate as a system integrator in the supply of medical instrumentation, supporting Clients in all activities related to the supply: clinical engineering feasibility study, design, identification and supply of medical, installation, start-up, training, service and after-sales assistance.

The company also proposes itself as a valid interlocutor in large public-private partnership (PPP) projects in the health, energy and facility management sectors.
Fincantieri Infrastructure S.p.A. subsidiaries
Healthcare, civil and industrial infrastructures
Design, provide and set-up of technological equipement
Feasibility, market analysis, supply, installation and after-sales services
Public Private Partnership (PPP)
Hospital design, construction and management by "project financing"
FINSO S.P.A.
(Fincantieri Infrastructure S.p.A. subsidiary)

REGISTERED OFFICE AND OPERATING HEADQUARTERS
Via G. del Pian dei Carpini, 1
50127 - FIRENZE - ITALY
Tel: +39 055 799271
Fax: +39 055 79927901
E-mail: info@finso.it
pec: fincantieriinfrastrutturesociali@legalmail.it


FOREIGN OFFICES
Atene
Semitelou Street 2, Floor 4
11528 Atene - Grecia
Ajaccio
Lieu-dit Stiletto 20167 S.N.C.
20090 Ajaccio - Francia
Santiago del Cile
Luis Carrera 1289
Vitacura - Santiago del Cile - Cile
St. Maarten
Octavius Richardson Road 87
St. Maarten - Paesi Bassi
Doha
13TH Floor, Al Jassim Tower
Suhaim Bin Hamad St.
Doha - Qatar


FOREIGN COMPANIES
ERGON PROJECT LTD
N.14 Marine Apartments, Apartment N.1
Gerry Zammit Street
1662 Gzira – Malta
INSO ALBANIA SHPK
Rr. Abdyl Frasheri Pall. N. 31
1019 Tirana - Albania
CONSTRUCTORA FINSO CHILE SpA
Luis Carrera 1289
Vitacura - Santiago del Cile - Cile
MAIN SUBSIDIARIES/ASSOCIATES/JOINT VENTURES