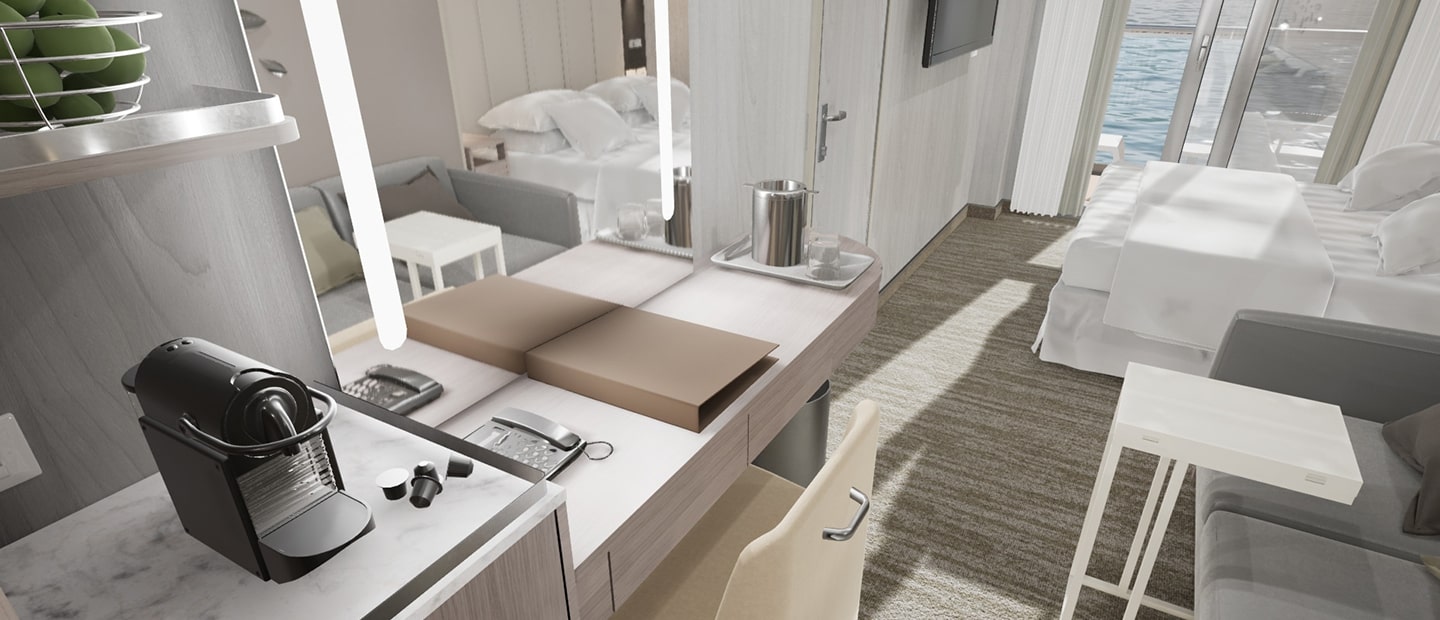 Innovation & Extended Reality Lab
Arsenal responds to Fincantieri's strategy in offering high-tech solutions focused on solutions related to Industry 4.0. It is the company of the Group that deals with prototyping, developing and industrializing solutions focused on the use of Extended Reality. The portfolio of products and services offered by Arsenal ranges from Immersive Reality applications to simulation services in a virtual environment, to the creation of Virtual Mockups of the highest graphic quality, up to the development of Augmented Reality solutions on Hololens or mobile devices.
The distinctive element of Arsenal is having developed solutions studied and already in operation in the field of shipbuilding, which represents a guarantee in terms of ability to manage complex and challenging extreme production scenarios. To meet the needs of being able to manage the complexity of any product in the virtual environment, independent of the CAD wall and the details that compose it, without the need for manual pre-processing activities, Arsenal has developed the COBALT platform. Cobalt allows you to view in real time and with extreme fluidity the entire model to be represented regardless of the number of geometries that compose it.
34123 Trieste
Passeggio Sant'Andrea 6/A
c/o Fincantieri S.p.A
Italy
MAIN SUBSIDIARIES/ASSOCIATES/JOINT VENTURES