We are leaders in the global shipbuilding industry and, as such, we are responsible for acting in a sustainable way. This is why we combine competitiveness with environmental sustainability and social responsibility in our work, contributing to creating long lasting value. For us, sustainability is not just an opportunity but a genuine mission to represent a model of excellence in the world, a pervasive approach to business that is able to respond to the challenges of a globalized world and is increasingly sensitive to the impacts generated by industrial processes on society and the environment.

To guarantee adequate protection and monitoring of processes associated with sustainability, Fincantieri has a Sustainability Governance Model that provides for: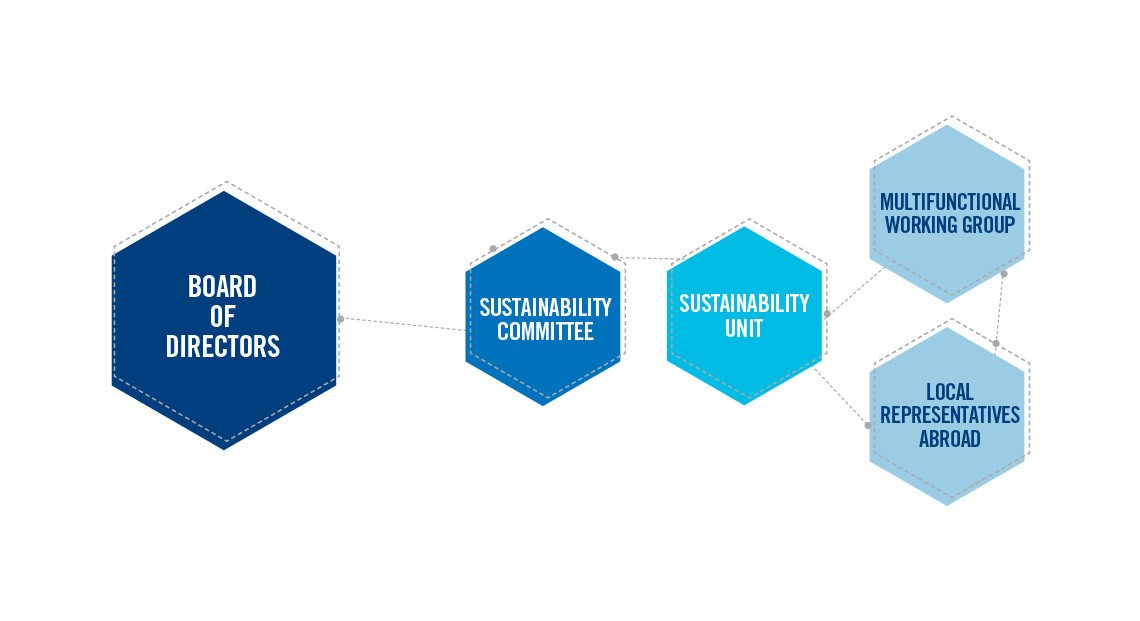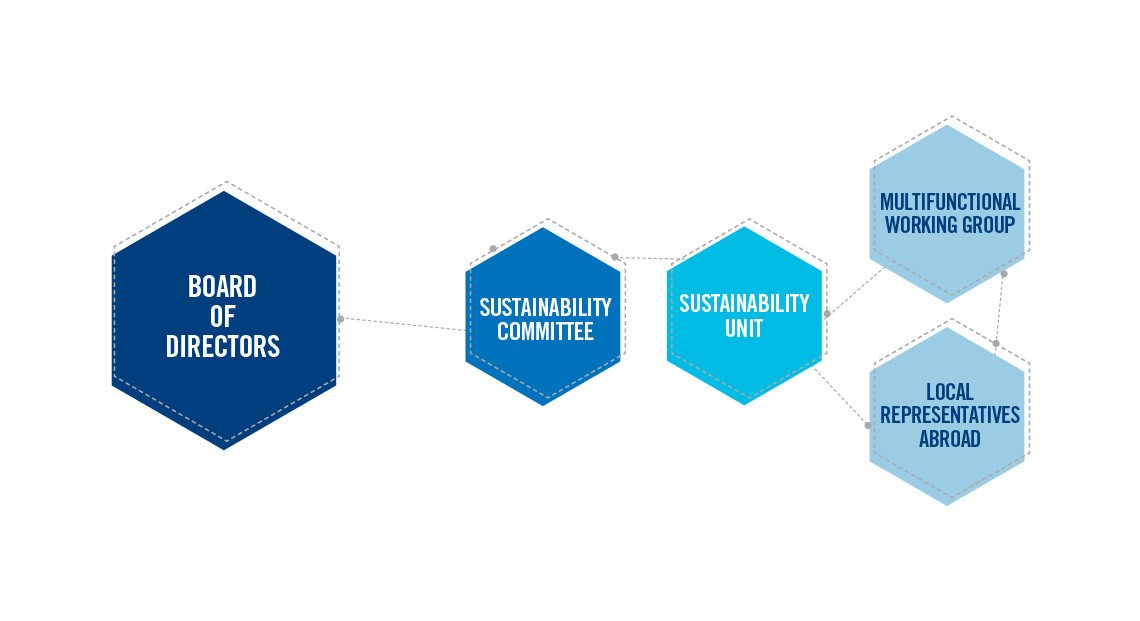 The Sustainability Committee, established by the Fincantieri's Board of Directors in 2016, it is composed of 4 members and it is tasked with supporting, with adequate investigative activities, both proactive and advisory, the assessments and decisions made by the Board on sustainability issues connected with the Company activities and the dynamics of its interaction with all stakeholders. In particular, the Committee supports the Board in relation to the Company's respect for and promotion of human rights, labour rights, the environment, transparency and combating corruption, health and safety within the Company's activities, the rights of all stakeholders, product liability and its innovation.
The Sustainability unit was created to coordinate all aspects of sustainability and reports directly to the Chief Financial Officer. It manages the sustainability activities, ensures compliance with the commitments undertaken, monitors the projects progress and the sustainability objectives achievement, while continually keeping the Sustainability Committee informed.


A multifunctional Working Group was defined, coordinated by Sustainability unit, to prepare the Sustainability Report and define objectives, targets and timescales for the sustainability commitments undertaken by the Group. In order to collect and manage the Report information from the foreign companies, some local project managers were identified. They report directly to the Sustainability unit and/or the Working Group.