By implementing the Policy on initiatives for the Community and Territory, we uphold our commitment to promote dialogue and support the local communities, as stated in our Code of Conduct, Charter of Sustainability Commitments, and Sustainability Plan, in line with our values, mission and vision.

The Policy, approved by the Board of Directors of Fincantieri S.p.A., contains the lines of action on which our community support strategy is based, and fully expresses the active participation path taken towards the communities and territories involved in our activities.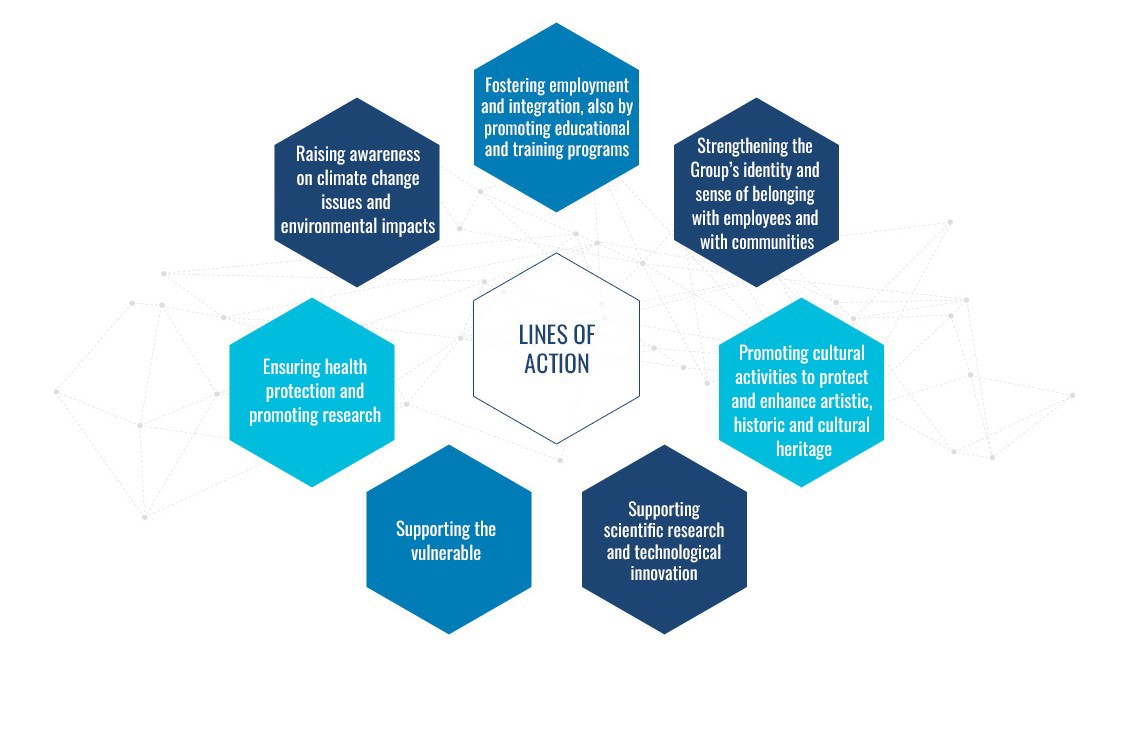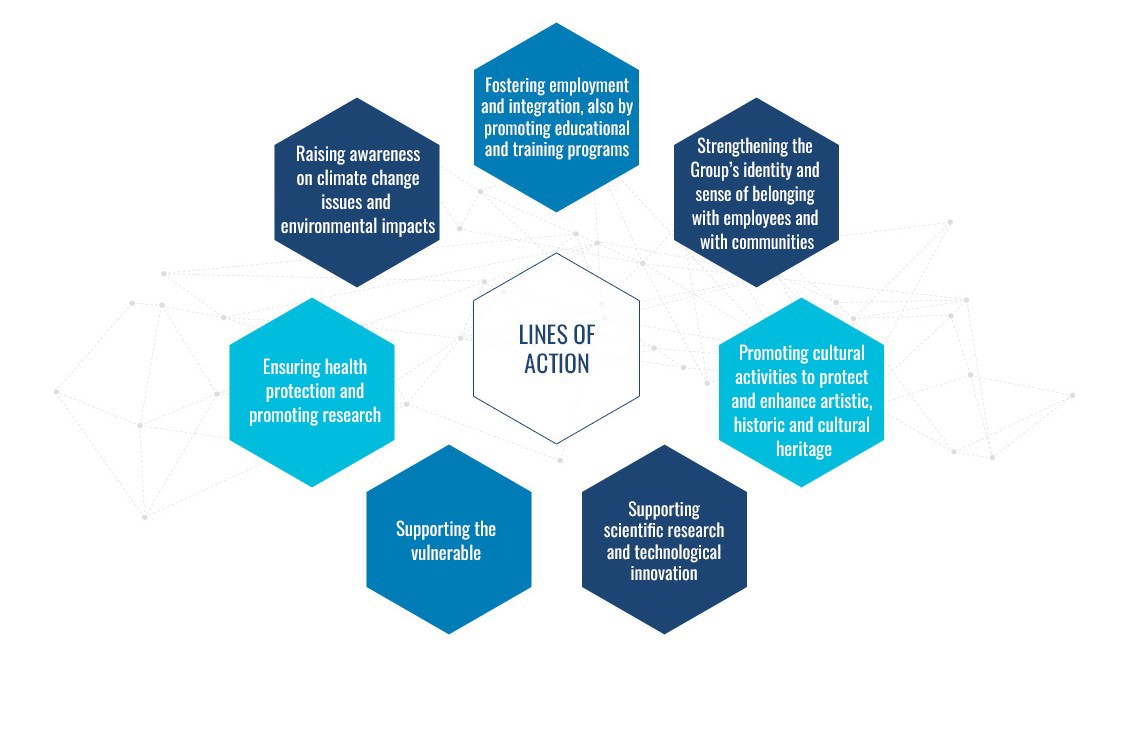 We direct our activities by carefully assessing the context, needs and requirements of the territories in which we are present. We support and involve local communities through initiatives, donations, gifts and investments aimed at responding to the needs most felt by communities by becoming an active part of the social and economic development of the territory.
In 2022, as a Group we allocated approximately € 1.6 million to initiatives in favour of the community.

The Foundation was established in March 2008 with the remit to promote the reclaiming and safeguarding of the Group's corporate heritage.
WHICH OBJECTIVES DO WE HAVE ON THIS TOPIC?
LOCAL COMMUNITIES AND RELATIONS WITH LOCAL AREA: 2018-2022 Sustainability Plan objectives and targets


Commitments
Objectives
Description/ Targe
Benefits
Status
Timetable

Dialogue with and support for local communities through social, environmental, cultural and educational initiatives

Commitment to managing social activities

Draft a policy that expresses the Company's commitment with regard to local community initiatives

Increase transparency and improve management of initiatives

Achieved

The Fincantieri Group Policy on initiatives for the Community and Territory has been drawn up and it has been approved by the Board of Directors of Fincantieri S.p.A..
With this Policy, the Group is committed to dialogue and support the local communities and contains the lines of action on which the community support strategy is based.

2019

Promotion of initiatives to protect the sea

Implement a feasibility study on implementing a Campaign to protect the sea which contains:

• Benchmark of already existing initiatives at international level

• Creation and design of a Campaign to protect the sea

• Definition of the budget, timescales, content and operating methods

• Identification of potential partners (e.g. NGOs)

• Definition of a related communication plan

Become a point of reference in the field of environmental sustainability as a promoter of sea protection, a «natural» element of the Group's activities

Achieved

In 2020, a feasibility study on the implementation of a Campaign to protect the sea was carried out. Starting from the benchmark of existing campaigns, a long-term project with a strong environmental, cultural and research focus was developed.

2020

Collaboration with governments, national and international associations to adopt policies and strategies to contribute to a healthy, inclusive, resilient and sustainable society for everyone

Enter into agreements with Food Banks or other associations to redirect food surpluses in canteens at Fincantieri sites

Enter into agreements with food associations, on the basis of the local requests, with the aim of redirect food surpluses from the canteens at Fincantieri sites

Enter into agreements in the Italian cities where Fincantieri offices with canteens are located

• Reduce waste

• Improve the well-being of those most in need

• Improve the Company's reputation

Achieved

Fincantieri signed a joint working agreement with the Banco Alimentare (Food Bank) of the Liguria and Marche Regions and with the companies that provide catering services at the canteens in the Muggiano and Ancona shipyards. These initiatives replicate similar experiences already underway at the Sestri Ponente and Riva Trigoso shipyards.

2020