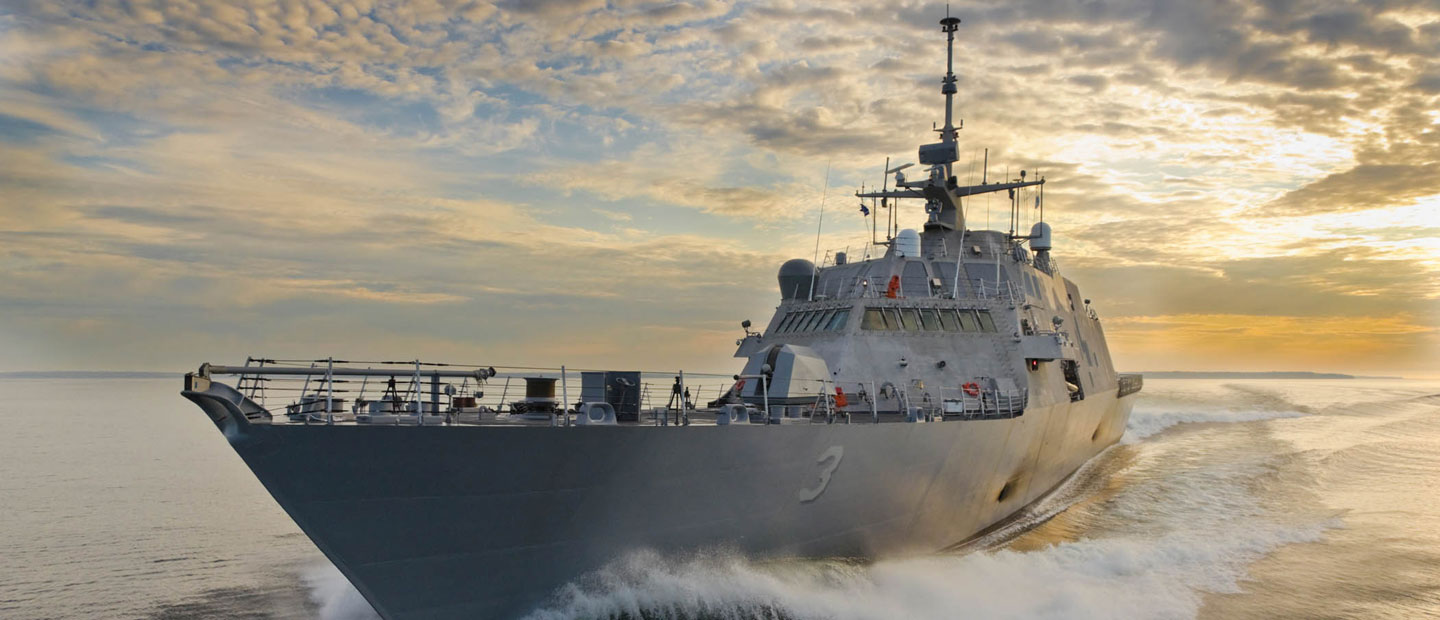 FINCANTIERI MARINE GROUP
WORLD-CLASS. WORLD-WIDE.

Fincantieri Marine Group (FMG) is one of the main medium-sized shipbuilders in the United States and works for civil and government clients, such as the US Navy and the US Coast Guard.
FMG divides operations between three production centers: Fincantieri Marinette Marine, a shipyard specializing in designing and constructing naval vessels, builds Freedom class Littoral Combat Ships for the U.S. Navy; Fincantieri Bay Shipbuilding, a shipyard at Sturgeon Bay, specializes in building, repairing and converting merchant ships and offshore support vessels; Fincantieri ACE Marine, a production site specializing in building small and medium-sized aluminum craft for the US Coast Guard, builds Response Boat-Medium vessels.
This wealth of experience accrued over almost a century in business, combined with its first-rate human resources and the ability to respond to the most complex challenges, make FMG a key strategic asset for the Fincantieri Group.
Fincantieri Marine Group LLC
655 15th Street , NW Suite 450
Washington, DC 20005
P. +1 (202) 488-4792
F. +1 (202) 488-4795

Fincantieri Marinette Marine
1600 Ely Street
Marinette, WI 54143-2434
T. 715-735-9341
F. 715-735-4774
Fincantieri Bay Shipbuilding
605 North Third Avenue P.O. Box 830
Sturgeon Bay, WI 54235-0830
T. 920-743-5524
F. 920-743-2371
Fincantieri ACE Marine
201 South Pearl Street
Green Bay WI 54301
T. 715-735-4101
F. 715-735-8644
MAIN SUBSIDIARIES/ASSOCIATES/JOINT VENTURES