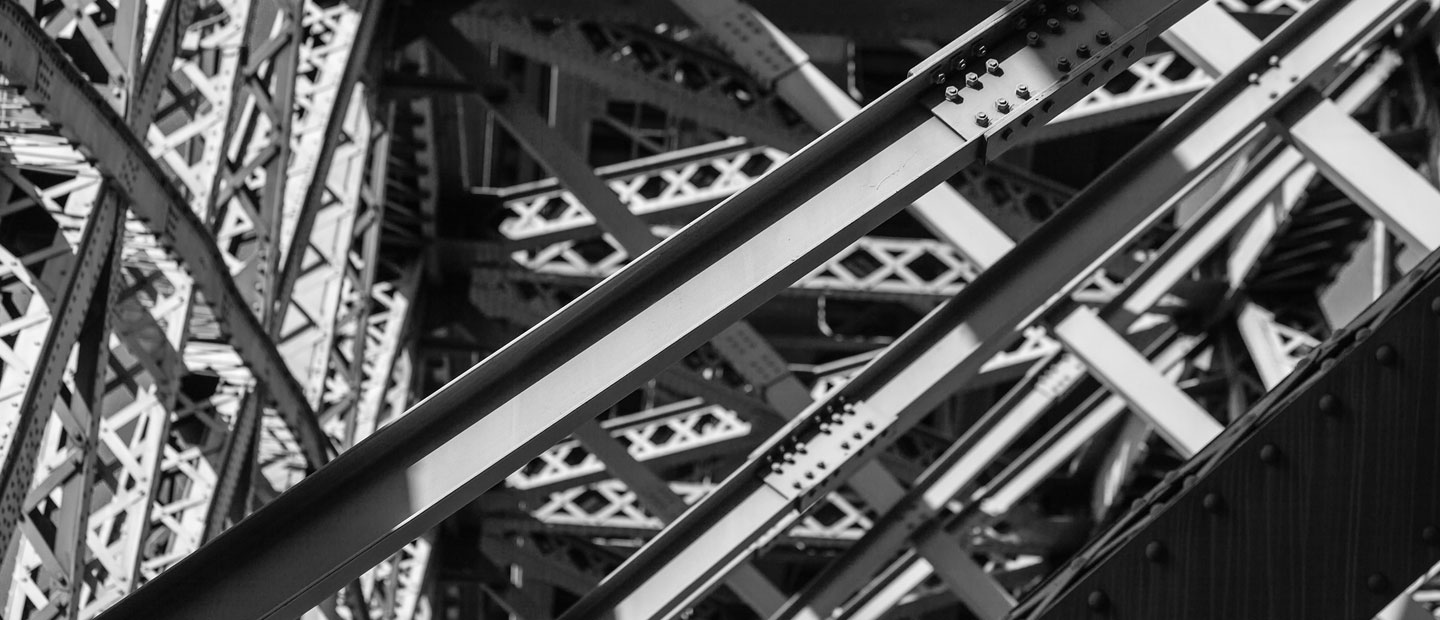 Fincantieri Infrastructure
nothing too big, nothing too complex

NOTHING TOO BIG, NOTHING TOO COMPLEX
Fincantieri Infrastructure employs of a large pool of specialized resources able to deal with the highest professionality in order to manage any design complexity.
Our production model is optimized, guaranteeing uniform quality excellence.

Fincantieri Infrastructure is specialised in the design, fabrication and assembly of steel structures for large-scale projects such as bridges, stadiums, port facilities and industrial, commercial and institutional projects.

Fincantieri Infrastructure operates as EPC contractor with project management expertise, engineering and construction skills, including experience in the complex infrastructure sector.

The company has a highly integrated operating model, aiming to support clients throughout products' full life cycle by providing life-cycle management services.

Fincantieri Infrastructure can handle complete projects - from design to assembly - and benefits from the global distribution offered by twenty shipyards located across four different continents.

The company can rely on a high skilled team, qualified and experienced individuals with long and well-grounded experience in the design, fabrication, planning and installation of extremely complex steel structures all over the world.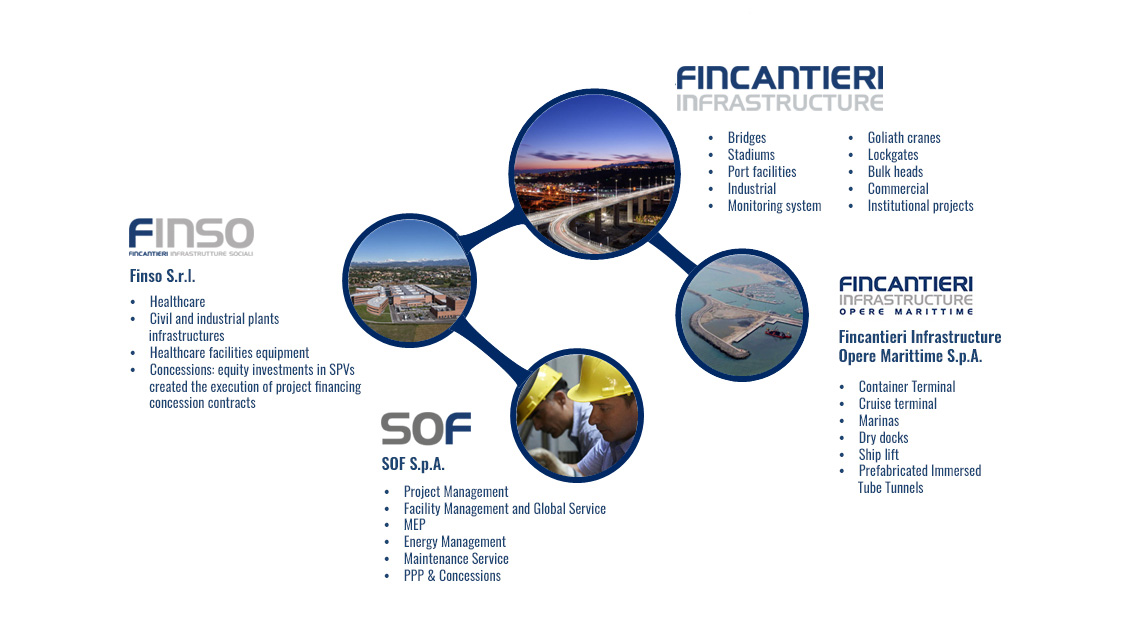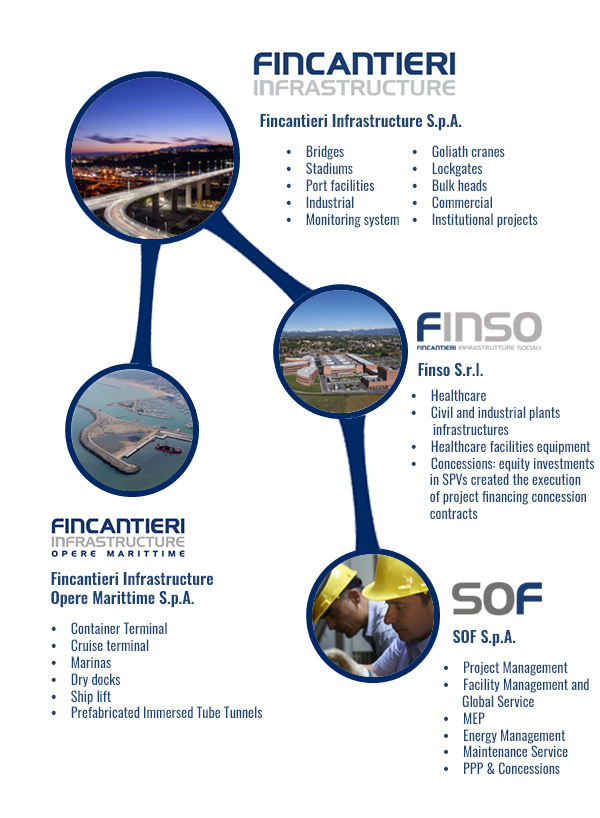 Fincantieri Infrastructure S.p.A. subsidiaries
REGISTERED OFFICE
Via Genova 1 - 34121 Trieste - Italy
OPERATING HEADQUARTERS
Via del Lavoro 1 - 37067 Valeggio sul Mincio, Verona - Italy
Ph. + 39 045 4648511
E. info@fincantieri-infrastructure.it
Main Subsidiaries/Associates/Joint Ventures