We are convinced that real change comes from the people who advocate it: people who are committed, dedicated and passionate about what they do help create the Company's future, the future of the sea, and their own future.
We want to attract, develop and keep excellent people who are motivated and very intellectually curious, andwho have their own personal skills and energy to take on the challenges of the world to come. They will be professional figures, notable for their integrity, perseverance and sense of responsibility, who are dynamic and flexible in their day-to-day dealings.
Fincantieri has been awarded in 2019, 2020 and 2021 as Most Actractive Employer by Universum, the ideal Company both for young people entering the working world and professional managers who wish to take on a new challenge.

In 2019 and 2020 Fincantieri ranked first among the companies in the Industrial Engineering and Manufacturing sector both for students and STEM professionals.

In 2021 Fincantieri confirmed the first place in the ranking of companies in the Manufacturing sector, Mechanical & Industrial Engineering for STEM students and young professionals.


open positions
Entry Level
An internship with Fincantieri is an opportunity to become part of a dynamic, ambitious, international Company that offers new professionals and future managers all its know-how to enable them to grow.
Internships with Fincantieri are aimed both at university students who would like to write their thesis while working with the Company and recent graduates looking to start out on their professional career path.
During their internship with Fincantieri, interns receive continuous support from a Company Tutor to help them develop the skills and knowledge set out in the Training Project. During this time, interns will get feedback and have discussions with their Tutor and the Talent Acquisition team to check if the training objectives have been reached.
Interns setting out on their adventure with Fincantieri take part in an Induction Program.
This is an essential element for interns when joining the Company, as it provides an overall view of the Fincantieri Group and its Corporate and Business departments. The aim is for new interns to interact with each other to ensure that a positive working environment network is established.
Internships are an on-the-job training and guidance procedure regulated by Ministerial Decree 25 March 1998 no. 142 that involves in-house periods of training supported by a tutor. Designed to put the knowledge learned as a student into practice, internships give students the chance to experience the internal dynamics of a company for the first time.
http://presidenza.governo.it/normativa/diprus/DM142_1998.pdf
Professional
The Professional positions open are aimed at market professionals, talented young people, specialists, middle managers and managers who want to take the next step in their professional career in the dynamic, ambitious and international setting of Fincantieri.
We are looking for highly qualified people who are motivated and very intellectually curious, and who have their own personal skills and energy to take on the challenges of the world to come.
Spontaneous application
By creating your own personal webpage (My home page), you can add your résumé and presentation letter to the database.
Résumés will be available to the Talent Acquisition to view for a legally prescribed amount of time and will be assessed for the professional positions open in Fincantieri.


Collecting Cvs
Candidates are found via the "Careers" page, LinkedIn and recruiting events (universities, training bodies, etc.).
Screening
The Talent Acquisition team looks closely at the CVs and selects the ones that best match the position on offer.
PHONE INTERVIEW
This is the first time candidates come into contact with the Talent Acquisition team. During the phone interview the job opportunity is presented, the CV is explored in more detail and the reasons behind wanting to take on this new challenge with Fincantieri are discussed.
Interviews
Candidates who are successful at this stage after the phone interview are then invited to an interview in person.
At the interview the line manager and the Talent Acquisition team members assess the candidates' technical knowledge and all-round skills. The interview provides the chance to get to know Fincantieri and its specific business dynamics firsthand.
ATTITUDINAL/MOTIVATIONAL TESTS
For the selections of Professional, an online testing session is carried out, in order to assess the potential and motivation drivers to change. Fincantieri makes use of certified instruments that allow an objective and targeted assessment of candidates.
JOB OFFER
The chosen candidate will receive an offer of a position.
We are constantly striving for continuous improvement and technological evolution of our processes and products. In a constantly changing environment, Fincantieri grows and innovates together with its people and we are looking for people who, like us, want to grow in an international and multidisciplinary context.

The speed with which technology has accelerated digitalisation and automation processes has redefined key skills in the labour market. Being a professional today requires, and will increasingly require in the future, the ability to combine the specific technical skills of the role with relational and inductive soft skills.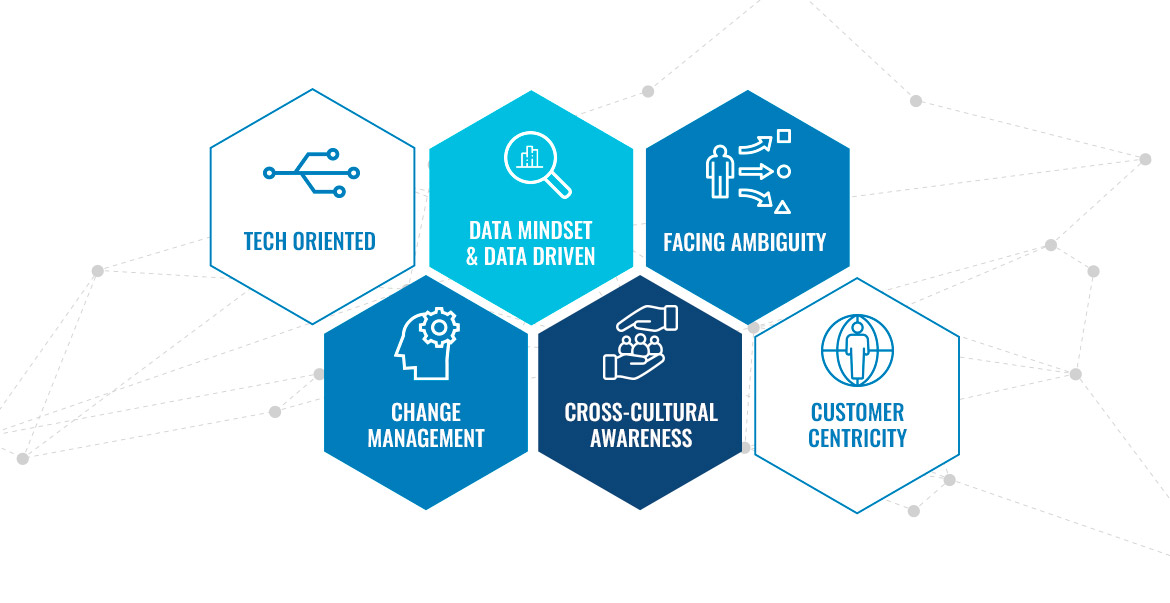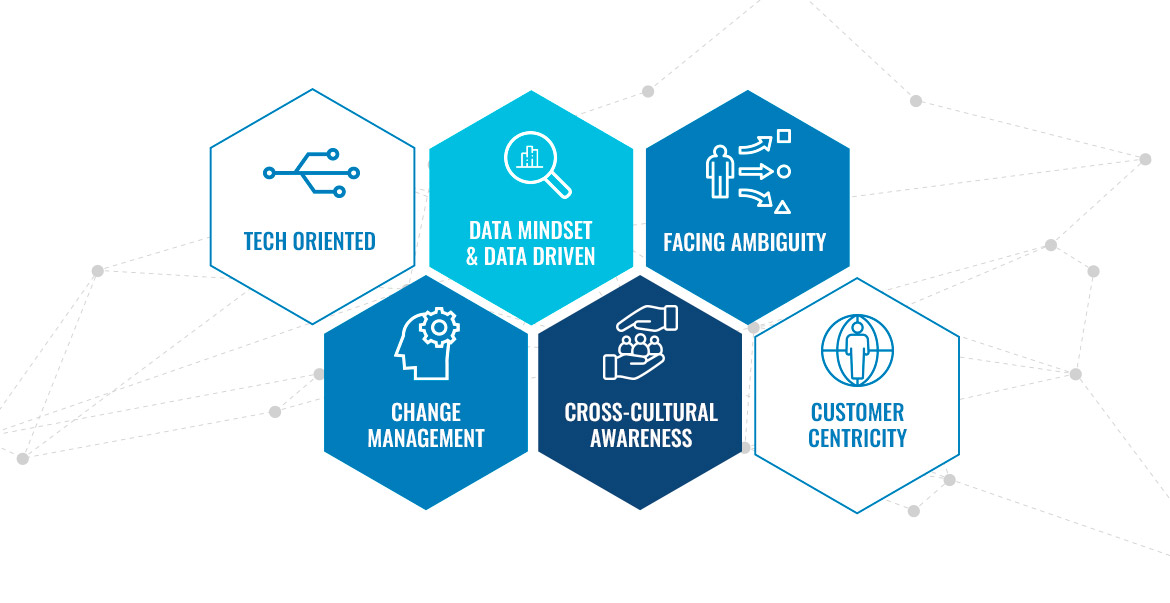 We will tell you below which skills we want to invest in as a result of technological development and the continuous evolution of competitive scenarios.

Tech Oriented. Today's job market requires technological sensitivity and curiosity, which manifest themselves in the ability to follow technological evolution and innovation, while being able to scale and manage them.

Data Mindset & Data Driven. It is the analytical mindset, which is applied in the ability to analyse data and be guided by it in order to make complex decisions.

Facing Ambiguity. It translates into knowing how to handle uncertain situations in complex contexts, seizing opportunities and responding effectively.

Change Management. It is the ability to manage the impact of change on people and ensure the adoption of new approaches, removing obstacles and resistance to change with the aim of improving the organisation and the way of working.

Cross-Cultural Awareness. It is the awareness of diversity, understood as uniqueness, as well as the appreciation of differences (cultural, generational, gender, approach, behavioural, background...) as well as the promotion of acceptance and inclusiveness.

Customer Centricity. It is the understanding of the needs, expectations and requirements of the company's internal and external customers, in order to ensure maximum satisfaction, anticipating potential demands and acting accordingly.