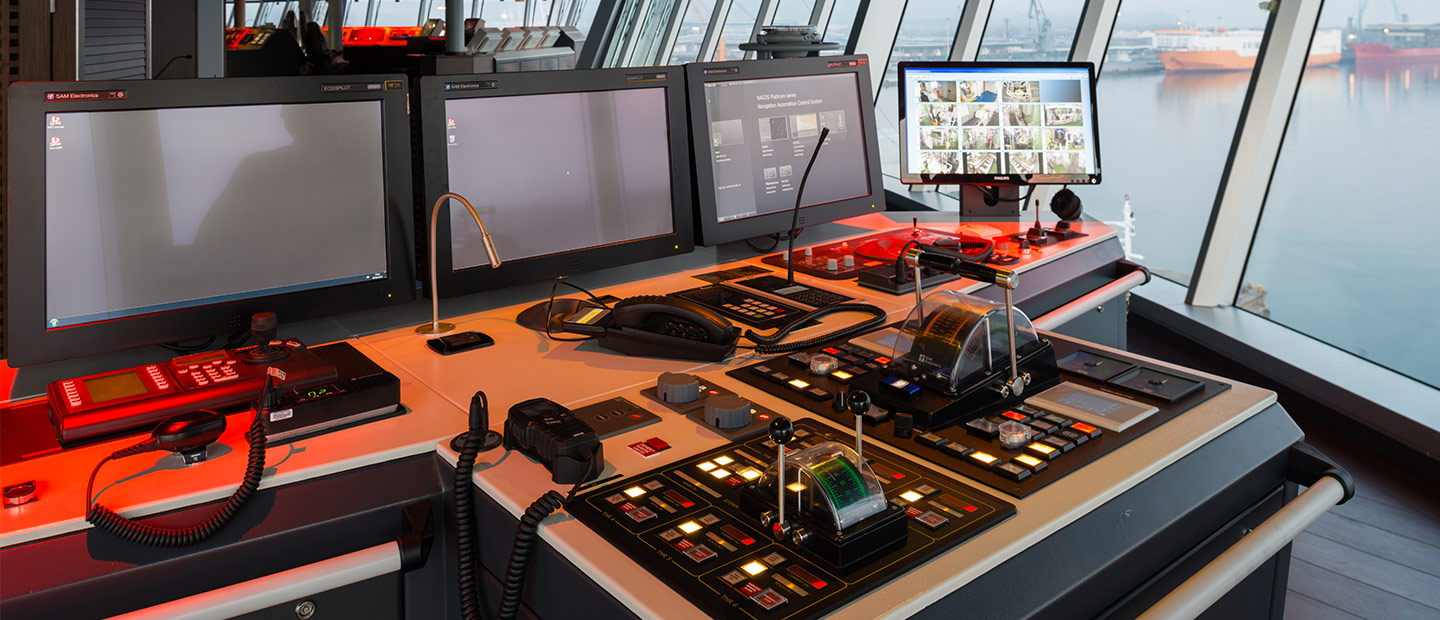 FINCANTIERI SI
EVOLVING INTEGRATION

Cutting-edge systems and components
Fincantieri SI is the result of the company's diversification strategy in highly promising sectors. It is the Group company that deals with the design, manufacture and supply of innovative integrated systems in the field of plant design and industrial electrical, electronic and electromechanical components. More specifically it devises solutions that can govern and control all the ship's vital functions, guaranteeing high performance in terms of energy efficiency, comfort and safety.

The company manages the entire integrated electrical package, offering the shipowner turnkey products, which range from the most sophisticated propulsion systems to on-board electrical auxiliaries, providing an after-sales assistance and maintenance service throughout the entire life cycle of the ship.

Fincantieri SI also deals with the metal construction market for civil engineering, supplying complete solutions from design to assembly.
REGISTERED OFFICE
34121 Trieste
Via Genova, 1
Italy
T. +39 040 3192316
F. +39 040 3192461
OPERATING HEADQUARTERS
20122 Milano
Galleria del Corso, 2
Italy
T. +39 02 77721728
BUSINESS UNIT SYSTEMS INTEGRATION
34123 Trieste
Passeggio Sant'Andrea, 6/A
Italy
BUSINESS UNIT STEEL CONSTRUCTION
36100 Vicenza
Via dell'Edilizia, 19
Italy