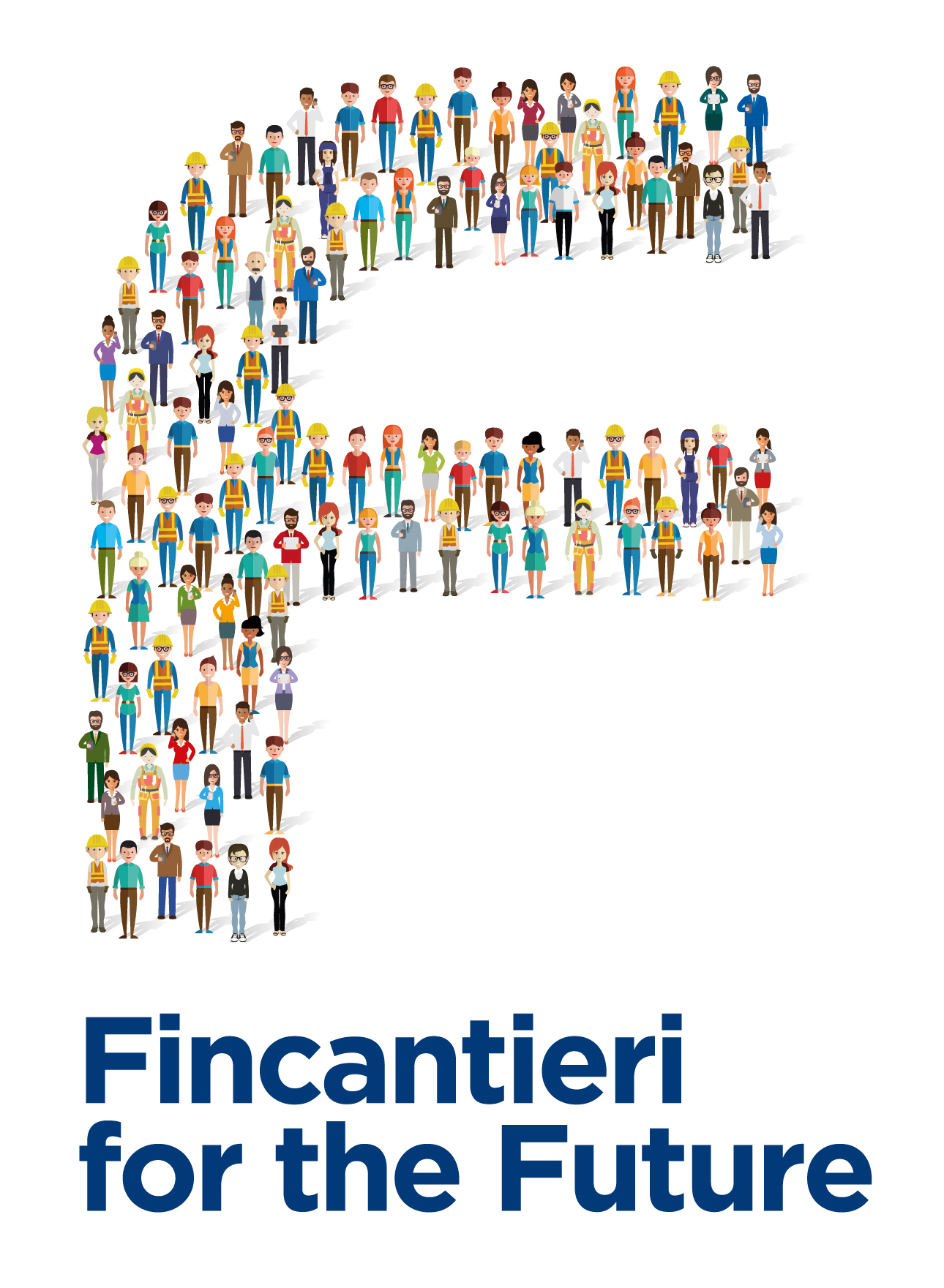 At Fincantieri, people come first, for they are the Company's most valued asset. Talented men and women, coming from all over the world, make up the knowledge and innovative capacity potential that the Company holds. Individual and Group growth occurs through continuous collaboration and cooperation, with everyone making available their ideas and experience, skills and practice, to be exchanged and discussed on an international and multidisciplinary level. The future of the Company rests on the ability to share risks and achievements alike, and to create shared value with everyone's contribution. Hence, with the goal of "putting people at the center" in mind, in 2016 the Company launched "Fincantieri for the Future", a major management change project. The project aims at actively involving all employees in initiating an increasingly transparent communication and information process and developing greater listening capacity. This change was introduced mainly to increase the sense of belonging and cohesion, to consolidate the Company's distinguishing mark by sharing the values and principles underlying the Company's identity, and to contribute towards improving the work and company environment.
SURVEY AND FINDINGS
In December 2016, an anonymous survey was conducted on the entire company population (workers, staff, managers, executives). The survey findings were discussed at meetings held with all the employees in the various corporate offices, involving 6500 people. Towards the end of 2017, another similar survey was conducted to measure the effectiveness of the initiatives put in place and to collect suggestions in view of achieving continuous improvement.
FINCANTIERI ON
FincantieriON was a particularly successful initiative. It was launched to encourage individual employees to put forward and share innovative suggestions on how to improve the product, processes, work methods and life at the Company. Over 360 ideas were collected and 25, including the "Great Idea" (the very best), received acknowledgements and awards.
CONDUCT AGREEMENT
Voluntary working groups were set up in the various production units for drafting the Group Conduct Agreement. Everyone contributed towards translating the corporate values - as previously defined by employees during the first stage of the project - into actual behaviors that can be observed and adopted in daily activities. The result is a conduct agreement that guides everyone's daily behavior at the Company.
FACILITATORS NETWORK
To disseminate knowledge about the company values and culture, as well as about all the initiatives launched as part of the overall change process, in early 2018 Fincantieri set up a network of facilitators. Facilitators are employees who, owing to their personality, attitude and natural bent, can facilitate the change process and encourage participation at all levels, making everyone aware that every single individual can and must be an active part of the change.