We consider welfare to be a strongly innovative tool compared to traditional remuneration and incentive measures, destined to become an integral part of modern and efficient resource management.
For this reason, we have implemented a welfare model that is able to positively affect the welfare of our people and, at the same time, capture the most modern dynamics of the labour market and the business.

The welfare system allows access to a wide range of goods and services: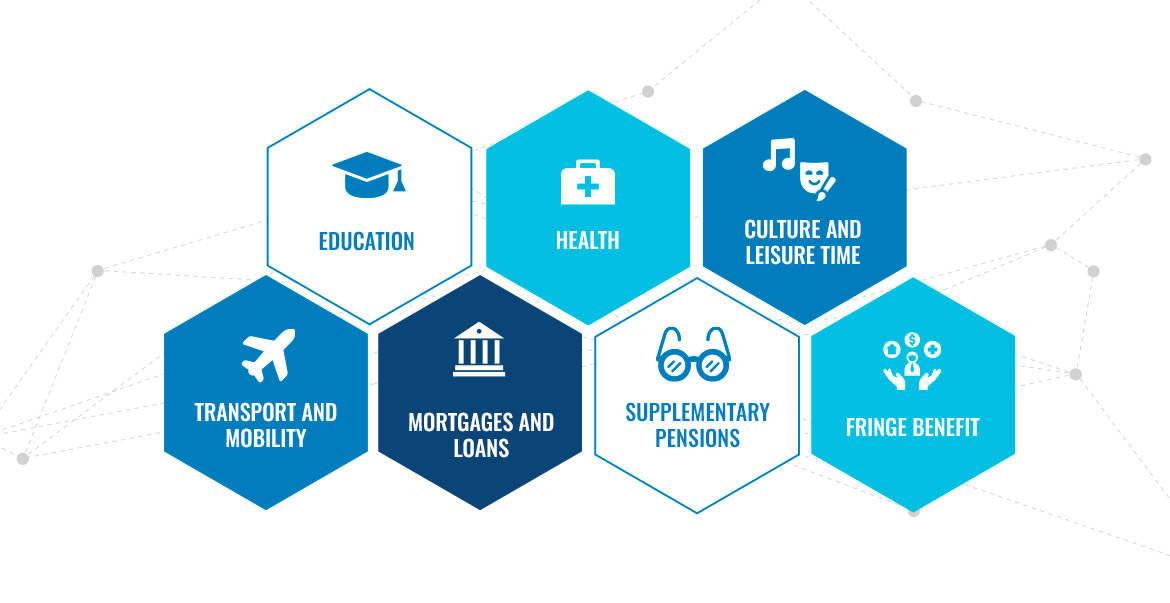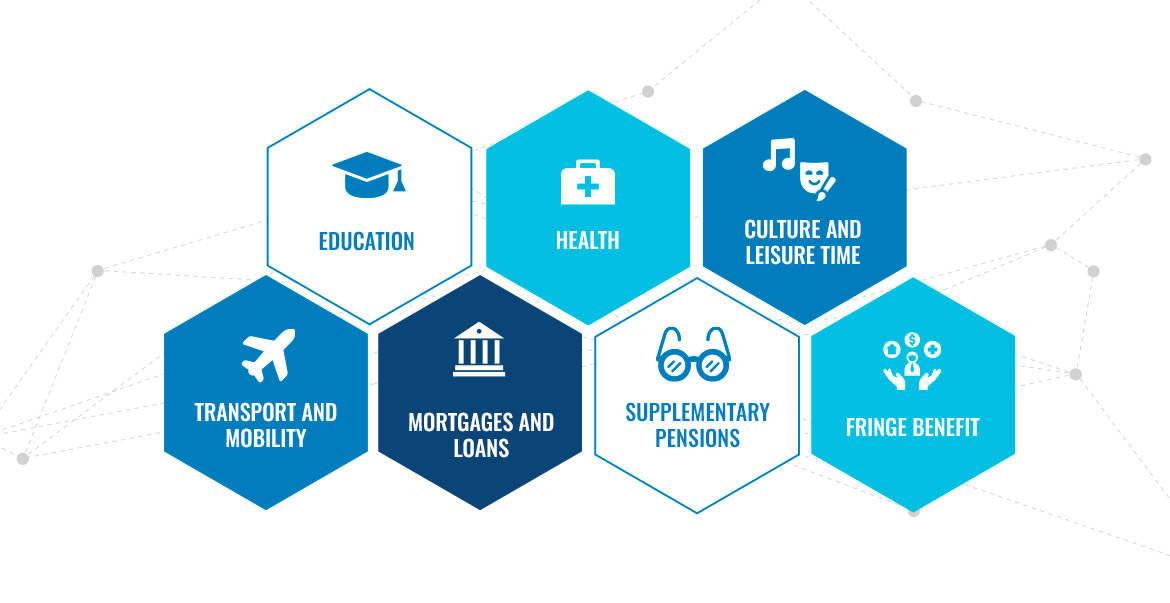 With regard to supplementary health care, the Company has been a member of the Health Fund for steelworkers, called "MètaSalute", with a supplementary health care plan for employees and dependent family members, also covered free of charge. Health services, reinforced by additional coverage specifically defined with the Fund operator, are provided both directly, through the facilities contracted and in the form of reimbursement.


Flexible working arrangements have been maintained in order to reconcile the protection of workers' health and safety with the need for continuity of production activities during the pandemic. In particular, extensive use has been made of smart working at sites and yards where it is compatible with work activities. It should also be remembered that the Company has already signed an agreement in 2020 with the National Trade Unions to make agile working structural after the pandemic.


As part of Fincantieri's welfare system, of particular importance is the well-established network of company clubs that organize initiatives that meet the needs of personnel, such as "after-school" activities, recreational, sports and cultural activities, holiday camps, and support for the purchase of schoolbooks for employees' children.

We have launched a project for the creation of company crèches at the various Italian company sites, which can support parents in managing their children during working hours. The initiative was launched through a survey that collected information that was useful in defining the steps of the project.

On January 17, 2022, in Rome, Fincantieri and the secretaries general of the FIM, FIOM and UILM trade unions - in the presence of Prof. Elena Bonetti, the Italian Minister for Equal Opportunities and Family - signed the agreement that has confirmed the importance of the project.

In May 2022, the center of the Division Mercantile Ships of Fincantieri inaugurated "Fincantesimo", the first corporate nursery, that it will accommodate children beginning from the start of the scholastic year 2022/2023.
WHICH OBJECTIVES DO WE HAVE ON THIS TOPIC?
Company welfare: 2018-2022 Sustainability Plan objectives and targets


Commitments
Objectives
Description / Target
Benefits
Status
Timetable

Increase the wellbeing of personnel through innovative solutions rather than traditional ones

Company car pooling project

Implement a platform to manage company car pooling.

Employees will be able to organise home-work commutes autonomously and immediately through a personalised portal or App downloaded to a mobile phone, benefiting from a system of promotions and incentives

2019 Fincantieri S.p.A.

2020 Italian subsidiaries

Reduce the costs and consumption of fuel for employees as well as emissions associated with home-work commutes

Achieved

In 2019, the company digital car pooling service was launched in Fincantieri S.p.A. for which incentives and bonuses were provided.

2019-2020

Structuring the smart working tool in general and as a support to particular situations

Enable smart working, where the opportunity / need is identified, also by strengthening the technological infrastructure, and where the specific work activities allow by identifying and implementing organizational areas and professional figures, as well as for pregnant women and new parents (until the child reaches its first birthday) and for special cases (health needs or fragility) or when there are extraordinary events (e.g. COVID-19)

• Identification and implementation of smart-working for the organizational areas and for those professional figures for whom it is applicable, where the system is compatible in Italy

• Renewal of individual equipment, upgrading of the technological infrastructure and adaptation of existing core applications in order to allow remote work to be carried out in Italy

• Ensure greater flexibility in carrying out work

• Promote a work-family life balance and increase work hour flexibility for pregnant women and new mothers or employees with particular conditions

Achieved

In 2020, in order to reconcile the protection of workers' health and safety with the need for continuity of production activities during the pandemic emergency, flexible working arrangements have been put in place. In particular, smart working was used in all cases where it was immediately feasible, both in the offices and in the shipyards. It was subsequently decided to implement smart working in the Company in a structural way: therefore, Fincantieri signed a Smart Working agreement with the National Trade Unions.

2020-2021