An integrated approach at every level
Fincantieri follows a proven and well-structured process that aims to create value through innovation and to maintain leadership and competitiveness.

In particular, the process is structured around identifying systems and subsystems to focus on, defining current KPIs and performance objectives to be achieved in the medium- and long-term and identifying possible partners with whom to develop the evolutionary strategy.

The Research & Innovation Process envisages a structured process for drafting the Research and Innovation Plan (R&I Plan) (1) which is consistent with market needs. The R&I Plan is the operational tool the Company uses to achieve greater competitiveness on the international market, allowing it to create and maintain a competitive gap with the competition. The company also continuously studies new concepts (2) to bring innovations within its business perimeter, collaborates with suppliers (3) to produce innovative solutions that also enable business expansion and constantly monitors mega trends (4) to anticipate market trends. The ongoing Technology Scouting activity (5) intersects and supports these different processes, aiming to identify emerging technologies and promote technology transfer.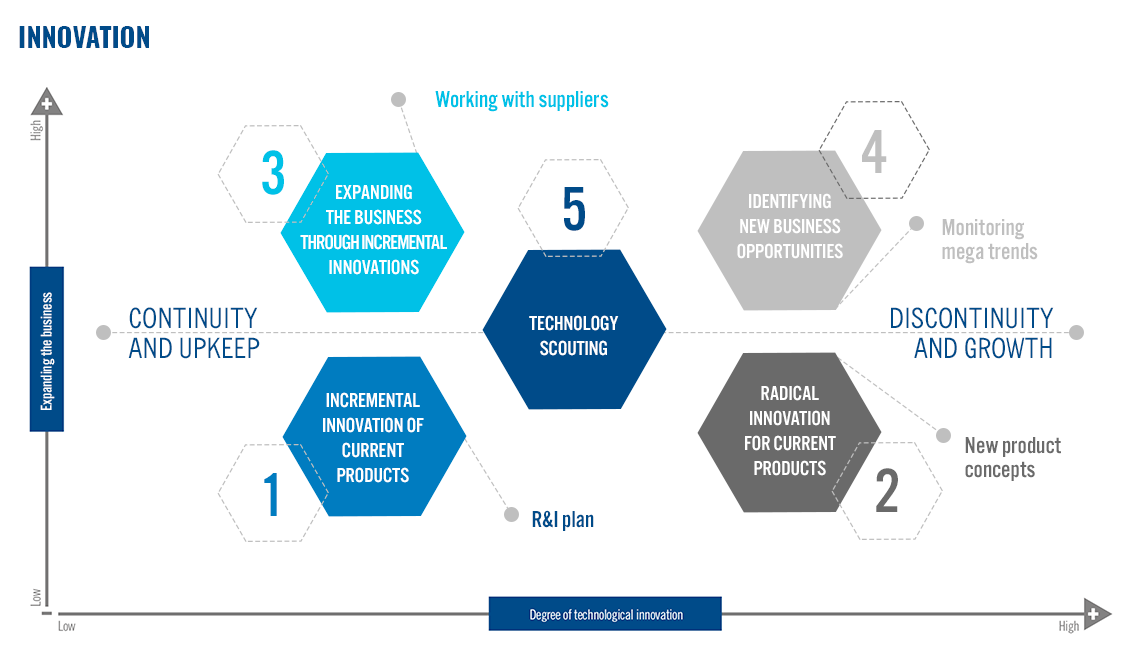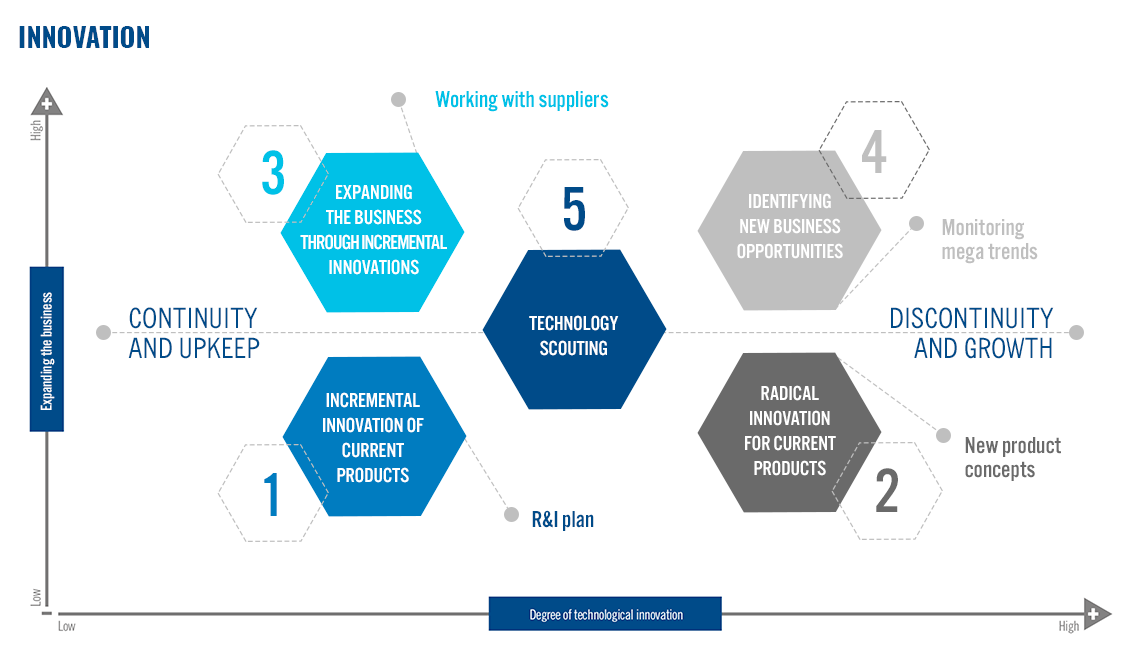 Fincantieri has adopted the concepts of Open Innovation, interpreting them with the creation of a dense network of collaborations with flag administrations, classification bodies, industry associations, suppliers, universities and international research bodies.

These activities are coordinated by the corporate Research and Innovation function. Each Business Unit has a dedicated body that ensures a high level of integration and coordination with the strategies defined at corporate level.

Cetena plays a fundamental role for the whole Group. Its know-how and highly specialised personnel support performance of the main research activities.