Every ship built by Fincantieri has a unique footprint that commences with a customer's specification of requirements that is transformed into a conceptual design and once approved, it is developed into detailed design drawings, a 3D computer model and supporting CAD drawings, system solutions and material specifications. As the construction of the ship progresses, the design information is further refined and filed electronically for use by the ship owner for maintenance and through life support. The vessel design phase is supported by CETENA, our in-house research and development specialists, and Delfi who provides Integrated Logistics Support solutions that enable Fincantieri to offer its customers life cycle solutions from build to end of life disposal.
Fincantieri believes passionately that ships must be designed for through life maintenance and this permeates through all stages, from preliminary design to the entire construction phase.
We customise through life vessel integrated logistics support (ILS) packages to suit customer's bespoke requirements. The ILS packages generally include design authority support, provision and optional stockholding of spares, routine and breakdown service support, maintenance planning and execution for refits and conversions and a wide range of other services. This methodical approach is managed by a team of dedicated professional engineers. This linked with a strong quality assurance system and continuous 'value for money' assessments guarantees that our customers achieve excellence and satisfaction.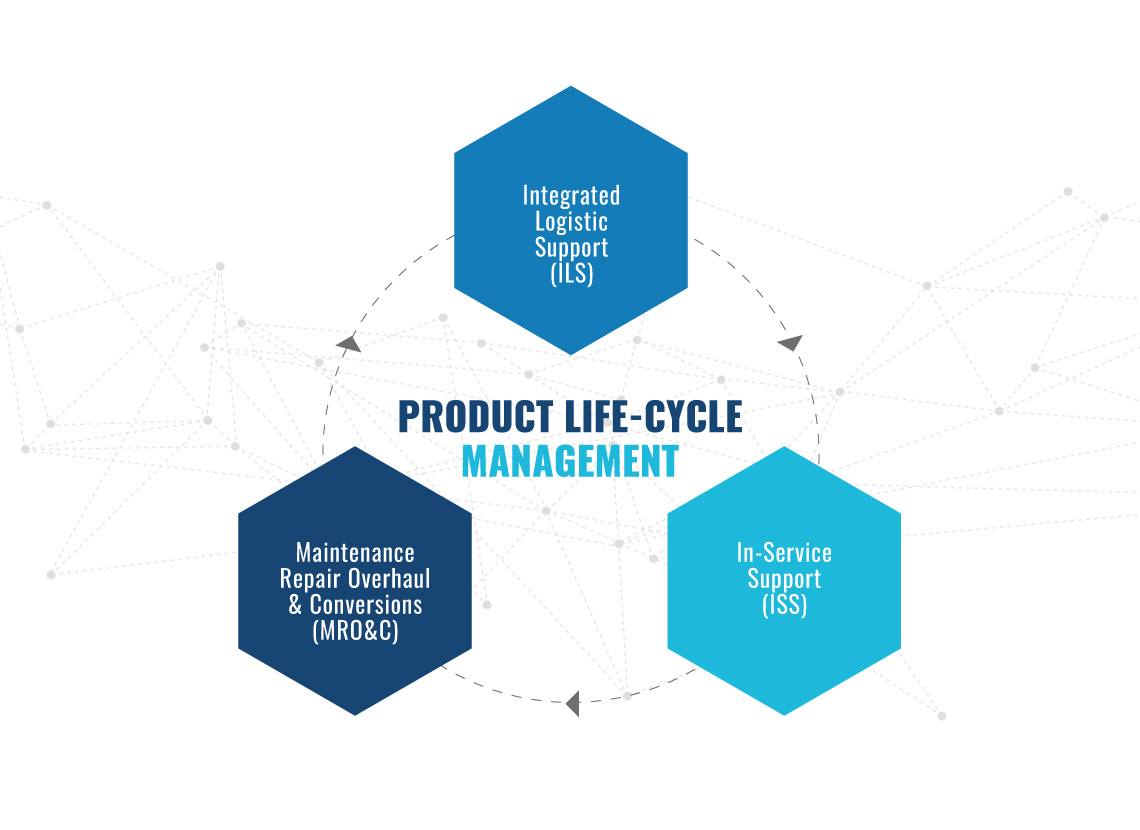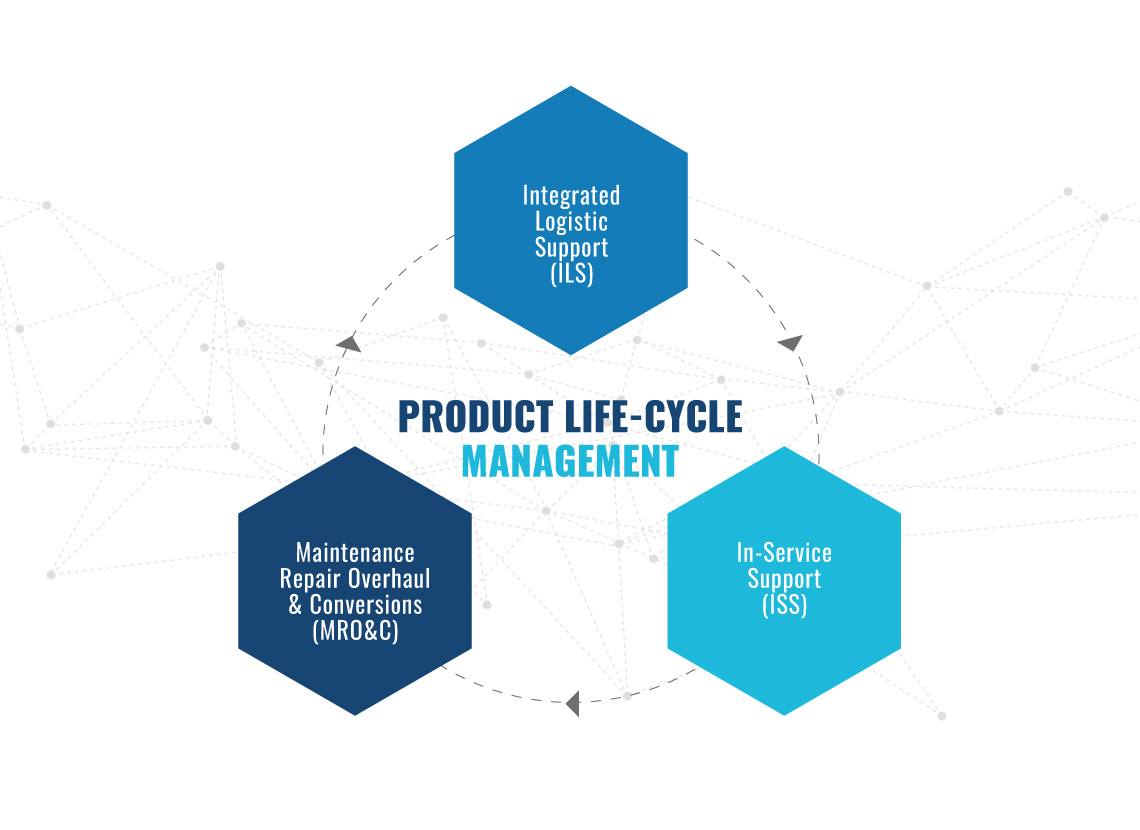 Product Life-Cycle Management
Integrated Logistic Support (ILS)
Fincantieri provides logistics support to all types of ships and marine vessels, managing the supply of 'first outfit' naval stores, on-board and shore-based insurance spares and special tools along with purchasing, coding, protective packaging, transportation, testing and other associated activities.
The starting point in achieving logistic support excellence is preparation of the preliminary technical documentation. We produce technical manuals to meet various military, international and classification society standards, required to effectively and safely operate and maintain all types of naval and merchant vessel equipment and systems.
We also train civilian, institutional and naval crews and maintenance teams using specially designed training programs in our own or customer's training facilities. In the event that training is required to be carried out away from the customer's workplace, we can provide a reliable board, lodging and transportation services.
In-Service Support (ISS)
Following delivery of a new ship from Fincantieri, close co-operation is established with the client during the warranty period, by supporting them in person during initial ship operations to manage any issues in real time and ensure that the client is properly familiarized with the vessel and her primary controls and equipment.
We provide a turnkey performance-based service to undertake preventive maintenance work scheduled for the medium to long term to reduce breakdown risk exposure.
By managing feedback directly, we can optimize the maintenance plan and update technical documentation, with the aim of adding even greater reliability and thus value to expected performance.
We assist clients when any corrective maintenance work needs to be carried out: through our partnership with Original Equipment Manufacturers (OEM) we can expedite spares and material and rapid restocking. Our follow-on training service is designed to establish a reference standard for crew competence, ensuring that skills are acceptable and kept up to date.
Maintenance Repair overhaul & Conversions (MRO&C)
Fincantieri offers a wide range of services to upgrade and modernize vessel operational and functional performance and to refurbish and extend the life of vessels due for decommissioning.
Under-pinned by our shipbuilding and repairs expertise, we can also plan and perform maintenance, repair and overhaul activities at Fincantieri's global shipyards or at the client's own marine repair facilities.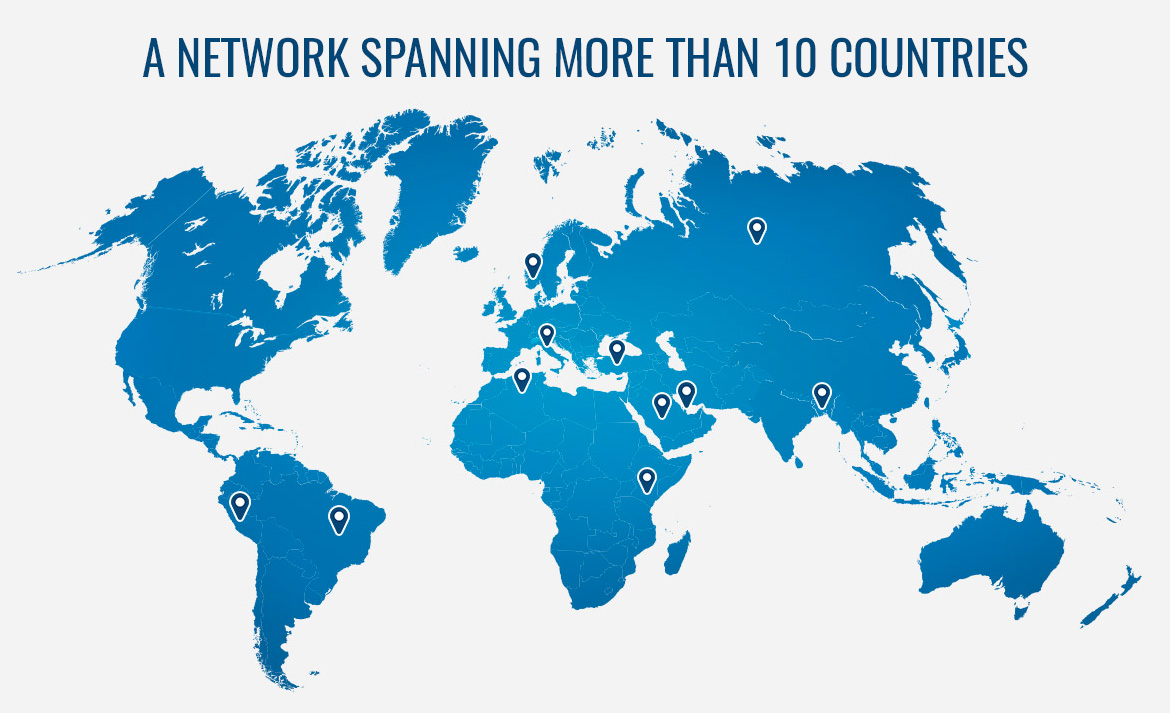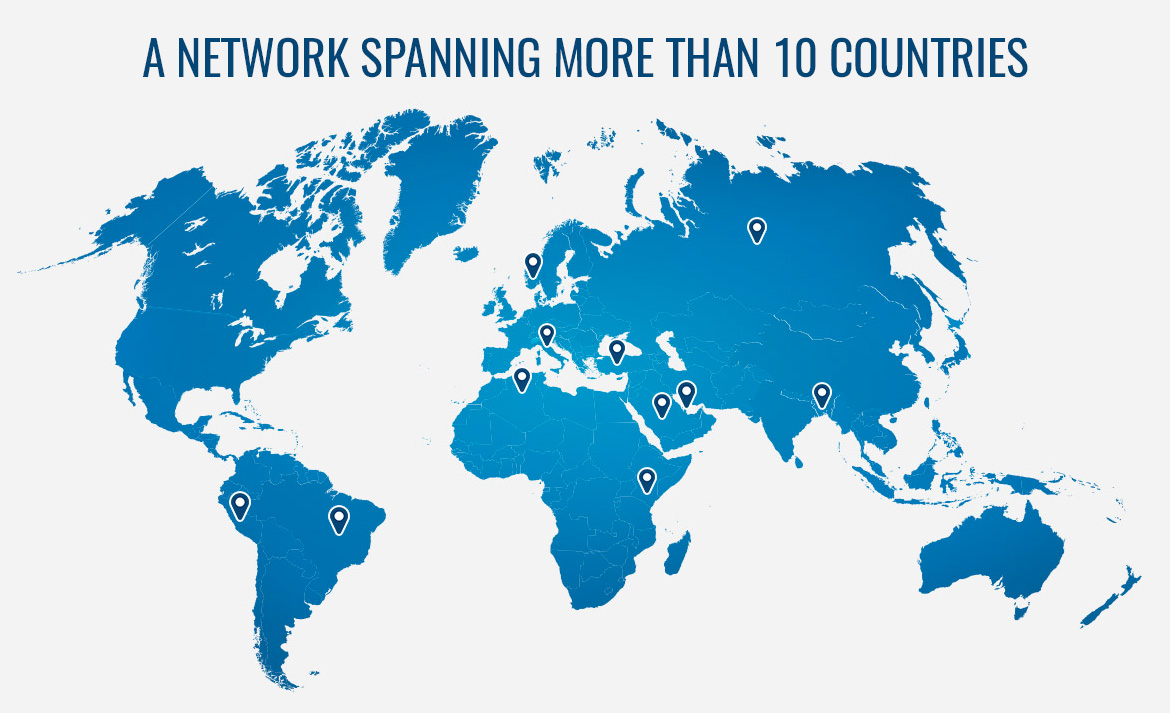 Our services
Engineering Services
1. Optimizing the Maintenance Plan
A preventative service, designed 'as far as practicable', optimizes maintenance plans using in-service support techniques in constant dialogue with key suppliers. Optimization also means adapting maintenance plans depending on specific functional circumstances and/or any change in the vessel's mission profile. The result is increased operational utilisation and availability of vessels with lower costs during their life cycle.
2. Managing Configuration
As part of our In-Service Support (ISS), we can re-configure ships primary systems when the vessel is in service, instal software and databases on board at visiting ports or at one of Fincantieri's global shipyards.
3. Managing Obsolescence
The continuous updating of maintenance databases and excellent communication with suppliers allows Fincantieri to identify and plan for the replacement of obsolescent equipment. In this way, vessels can be optimally managed so that replacement work can be planned as part of preventive and corrective maintenance activities.
4. Checks and Inspections
Our highly trained personnel perform periodic and on-demand safety checks and inspections to assess if any specific work needs to be undertaken and the urgency required.
5. Managing Feedback
We manage "engineering feedback from the field" as part of our In-Service Support (ISS) and send information, if appropriate to the Original Equipment Manufacturers (OEM), so that they can advise the most appropriate course of action during maintenance and to continually improve their product knowledge.
Technology Transfer
We can transfer design expertise, production skills, management techniques, education and training to our naval and marine clients in a balanced and systematic way using programs that can be adapted to the specific needs and experience of the client, in order to encourage self-sustainability.
Decommissioning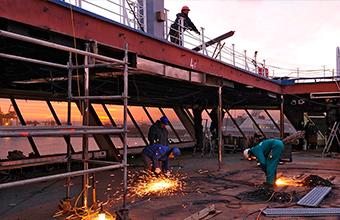 If it is not possible to refit a naval ship or merchant vessel to extend her life cycle, Fincantieri can manage all aspects of decommissioning including planning, implementation and support during and following scrapping.
All our work is performed in compliance with Health Safety & Environmental (HSE) sustainability legislation with full commitment towards the protection of our workforce and sub-contractors
Infrastructure and Naval Bases Facilities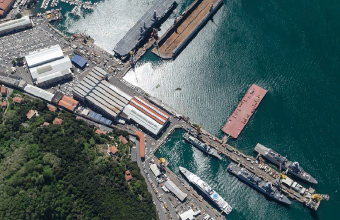 Our Naval clients are encouraged to make use of our infrastructure network that has been developed with a wealth of experience in the construction and repair of ships and our cutting-edge technology.
This service is wide-ranging: from the implementation and development of existing naval base facilities and shipyards, to the turnkey design and construction of brand new facilities.
Training and Operational Support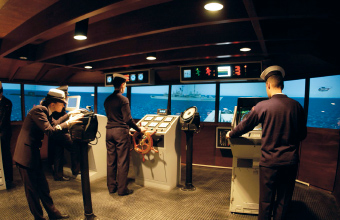 A crew that has been trained to operate a vessel at her maximum potential performance is considered to be a strategic asset as much as the most advanced defence system.
Our training courses can be deployed in classrooms, in the shipyard and on board vessels in operation, both at our own or the client's facilities and comprises of theory and practice with virtual and in-situ dynamic training.
Another option is our e-learning with tutoring courses, allowing clients to optimize time, costs and results
Training Academy

The Fincantieri Training Academy (FTA) is an excellent example of cooperation between national defence and industry plus it offers Navies around the world the superlative qualities of Italian naval operating standards.
This strategic partnership with the Italian Navy, with its vast heritage of expertise, strict discipline and tradition, allows Fincantieri to design and integrate courses with those more military in scope and thus also covering ship safety, on-board organization and simulations at sea.
Training focuses on:
Systems and equipment operation & maintenance
Crew organization
Seaman and specialist crew training
Safety procedures preparation and testing
Emergency operations simulation (fire-fighting, anti-flooding, etc.)
Located next to the Muggiano shipyard, the FTA offers course participants the unique opportunity to combine classroom training with on-the-job learning and to follow the construction and outfitting stages of vessels in the shipyard.
The Fincantieri Training Academy is continually growing and developing and its services are now being used by the United Arab Emirates, Algerian and Bangladeshi Navies.