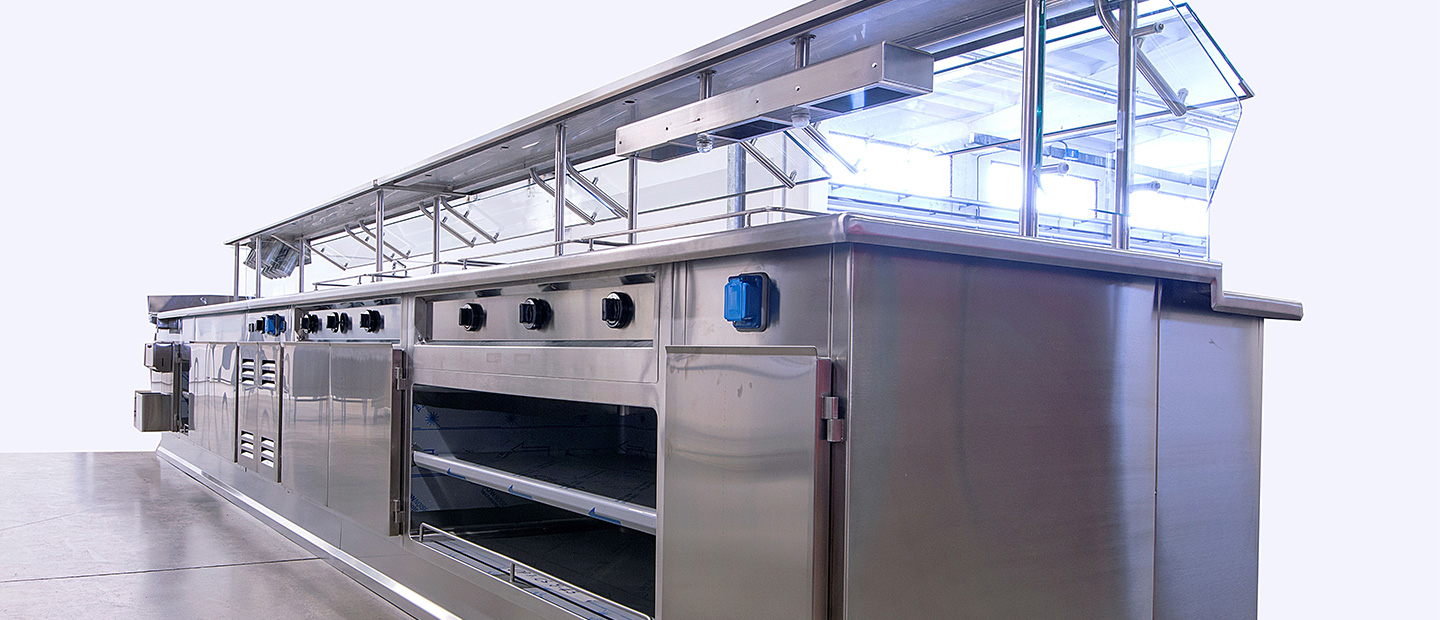 Seanergy srl a Marine Interiors Company
Turnkey solutions of catering areas

Turnkey solutions of catering areas
Seanergy a Marine Interiors Company has been founded in 2018, it focuses on designing, supplying and installation of catering areas in naval field.

The added value is the ability to internally manage all the manufacturing processes of steel structures.

Seanergy a Marine Interiors Company represents a new player in the field of industrial kitchens especially in the newbuilding sector.

In particular, the turnkey construction of suitable spaces and equipment for preparation and storage of food and beverages is the great competitive advantage provided by this young company.
Reporting System to the Oversight Board (WHISTLEBLOWING)
The Reporting System to the Oversight Board, known as Whistleblowing, allows any employee or third party to report any problem related to non-compliance with our Code of Conduct and Organizational Model in compliance with the requirements of the Law no. 179/2017 applied by the company. The tool to be used meets the requirements of Law no. 179/2017 "Provisions for the protection of whistleblowers who report offences or irregularities which have come to their attention in the context of a public or private employment relationship".

Any reports of an ambiguous nature, or not detailed, or clearly made in bad faith, or with slanderous and libelous content will not be taken into account.

Any reports not in the responsibility of the Oversight board function will be addressed to the competent functions. The alleged violations of the Code of Conduct or the Organizational Model must be reported to the Oversight Board by sending an adequate report to the e-mail address odv@seanergy-mi.it, absolute confidentiality must be guaranteed, without prejudice to legal obligations.
MAIN SUBSIDIARIES/ASSOCIATES/JOINT VENTURES