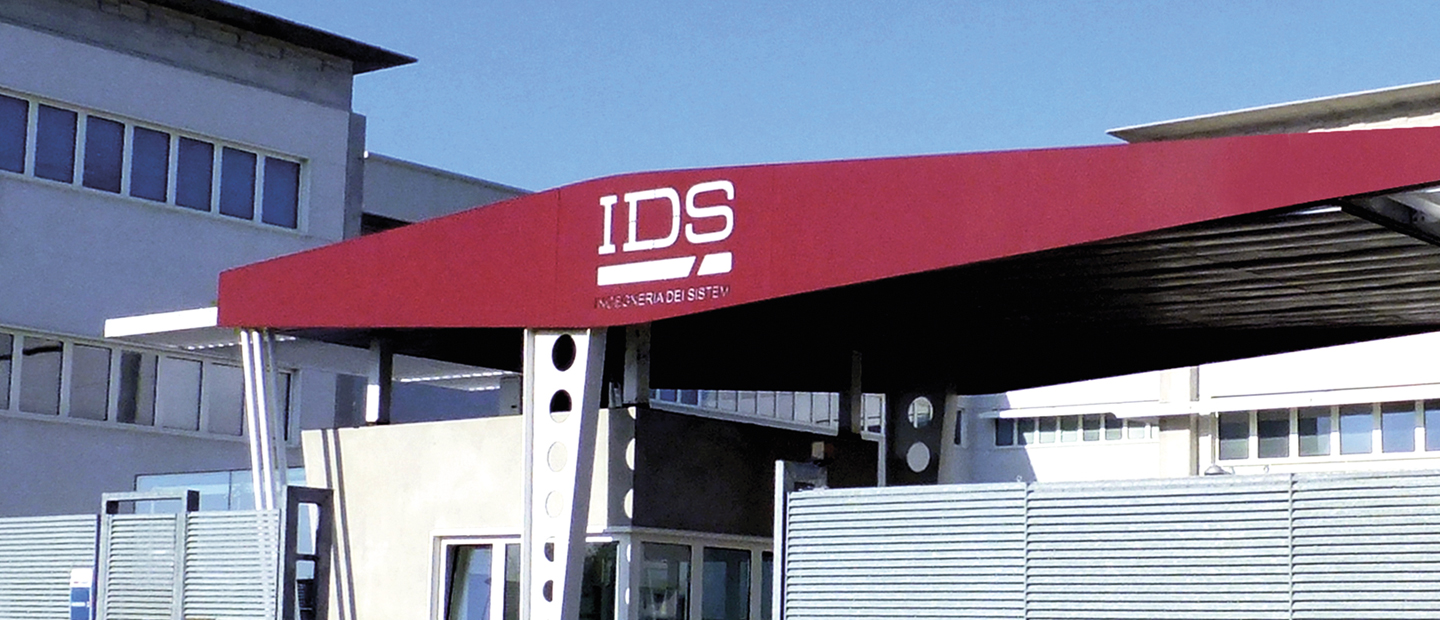 IDS
IDS Ingegneria Dei Sistemi S.p.A.

World leading provider of high-tech solutions
IDS, part of Fincantieri Group, is an engineering and systems technologies company providing research, innovation and products in Electromagnetic Engineering, Satellite Communications, Robotics and Unmanned Systems, and Radar based safety and protection systems for civil and defense applications.
Since the outset in 1980, IDS has specialized in providing consulting services for high-tech engineering projects and in developing integrated hardware and software solutions.
IDS has a strong customer focus and is committed to meeting customer requirements with high quality innovative solutions.
IDS is an international company with 250 professional employees worldwide, mostly electronic, telecommunications and aerospace engineers.
The IDS headquarters are in Pisa, Italy and the company has several other offices in the country. It also has a strong international outlook with four subsidiary companies located in UK, Australia, Canada and South Korea. This international presence helps IDS to provide better, localized services and support to its international clients.
Headquarters
IDS Ingegneria Dei Sistemi S.p.A.
Via E. Calabresi, 24 - 56121, Pisa (Italy)
T. + 39 050 31241
F. + 39 050 3124 201
R&D Laboratories and Offices

Roma
Via Carciano, 69 - 00131 Roma, Lazio, Italia
Napoli
Viale Fulco Ruffo di Calabria - 80144 Napoli (Italy)
Catanzaro
Via Nazionale 56, Montepaone – 88060, Catanzaro (Italy)
Grottaglie (TA)
Aeroporto Marcello Arlotta – 74023, Grottaglie Taranto (Italy)
T. +39 050 312 4906


IDS Subsidiares

ROB.INT
Via Venezia 46 Follo – 19020, La Spezia (Italy)
T. +39 187 939836
F. +39 187 933654

IDS Australasia Pty Ltd
Unit 1, 39 Navigator Place, Hendra, Queensland, Australia, 4011
T. +61 732 055524
F. +61 732 055536
Web site: https://www.idscorporation.com/au
IDS Korea Ltd
312-2 Migun Technoworld 1, 199 Techno 2-ro, Yuseong-gu, Daejeon 34025, Repulic of Korea
T. +82 042 9321555
F. +82 042 9321557
Web site: https://www.idscorporation.com/kr
IDS North America Ltd
260 Hearst Way – Unit 402 Kanata, ON K2L 3H1, Canada
T. +1(613) 5910500
F. +1(613) 5910981
Web site: https://www.idscorporation.com/na
IDS Ingegneria Dei Sistemi (UK) Limited
3 Gloster Court, Whittle Avenue, Segensworth West, Fareham, Hampshire PO15 5SH, United Kingdom
T. +44 (0) 1489 885807
F. +44 (0) 1489 584457
Web site: https://www.idscorporation.com/uk
MAIN SUBSIDIARIES/ASSOCIATES/JOINT VENTURES