Energy saving and renewable sources: the commitments for a more sustainable business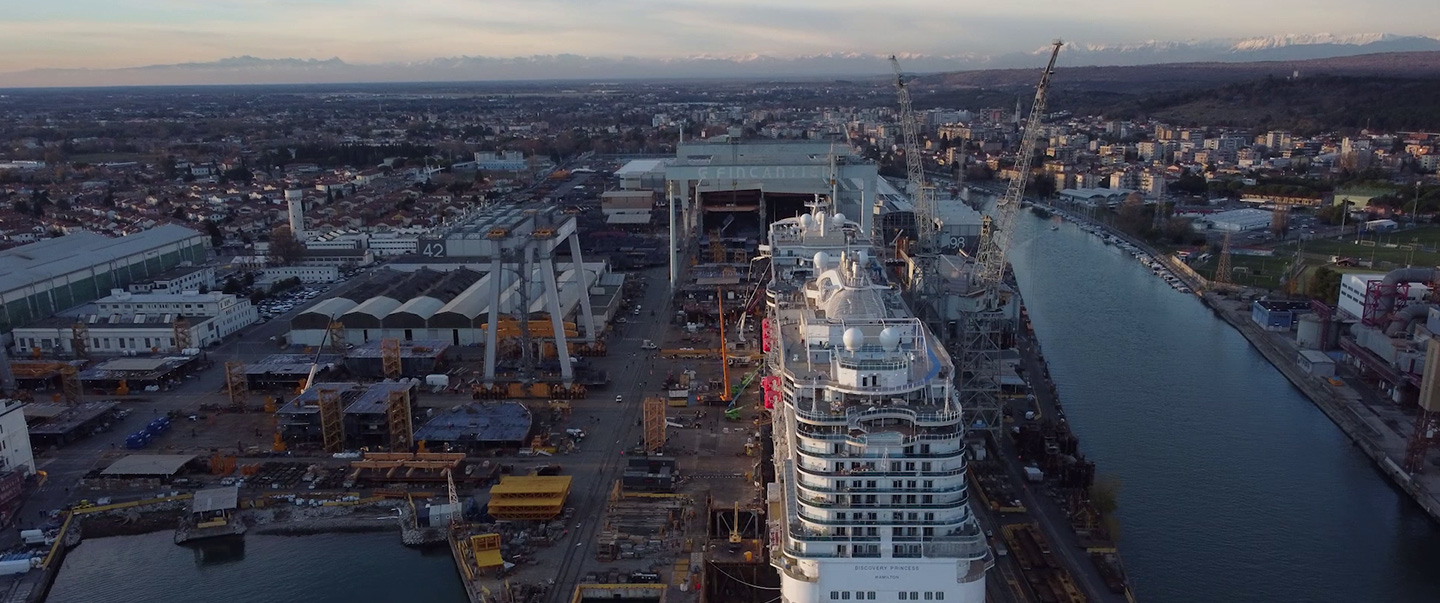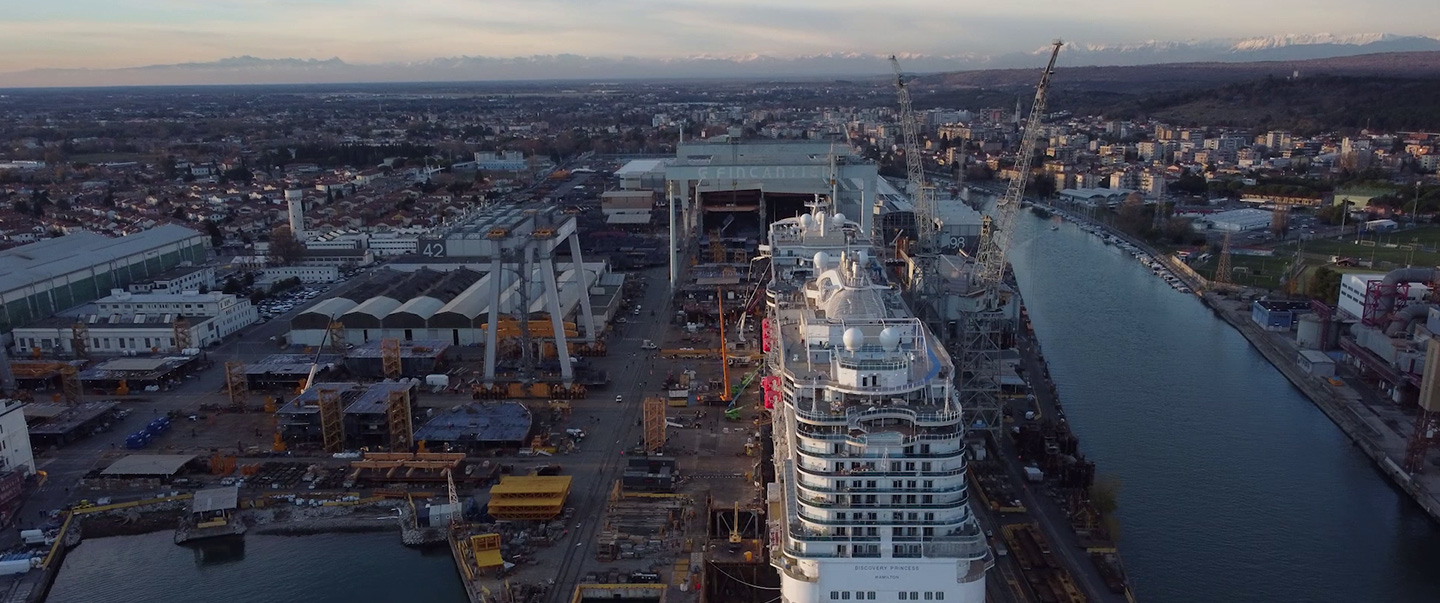 Photovoltaic panels in five Italian plants of the Fincantieri Group while the United States and Monfalcone obtain important energy certifications
Emission reduction is becoming increasingly crucial for the Fincantieri Group, which is launching new initiatives to combat climate change and make its business more sustainable, while improving its economic performance.
At the beginning of June, the Monfalcone shipyard obtained the ISO 50001 certification for the Energy Management System. It provides for consumption monitoring and continuous improvement of the yard's energy performance. Important environmental awards have also been bestowed in the United States, where two plants have received the Green Marine certification. Fincantieri Marinette Marine and Fincantieri ACE Marine, an aluminium construction plant, are the first two shipyards in Wisconsin to join to the largest voluntary environmental certification program. Both plants were required to demonstrate their environmental performance based on Green Marine indicators, which include greenhouse gases, air pollutants, spill prevention, waste management, community impacts and environmental leadership. Performance will be verified every two years.
22,000 photovoltaic panels in five Italian yards with a power of 10 MW
Efforts to constantly increase the use of renewable energy are also underway. In mid-June, Fincantieri signed an agreement with the ESCo (Energy Service Company) Renovit to install photovoltaic systems in 5 Italian sites. The chosen EPC (Energy Performance Contract) method will ensure energy expenditure savings and contribute to the greenhouse gas emissions reduction objectives. The installation of 22,000 photovoltaic panels is planned in the shipyards of Marghera (Veneto), Monfalcone (Friuli-Venezia Giulia), Riva Trigoso and Sestri Ponente (Liguria) and at the engine plant of Modugno (Puglia), the subsidiary Isotta Fraschini Motori. The panels will generate a total power of about 10 MW that will allow Fincantieri to save on energy costs thanks to the self-consumption of approximately 75% and 100% of the energy produced. As a result, the Company will reduce its yearly electricity withdrawal from the national grid by around 11GWh.
Fincantieri is committed to purchasing electricity from renewable sources certified with a Guarantee of Origin (GO) for Italy and Romania. Taking into account the contribution of the subsidiary VARD relative to its Norwegian sites, the Group's overall share of renewable energy is 84%.
From Rina to Enea, the agreements to have a leading role in clean energy
Fincantieri works on the renewables front also though a series of agreements with other operators, such as RINA, with whom a memorandum of understanding was signed in order to develop - among other things - synergies in the field of renewable energy, particularly offshore wind power installations, and of technological solutions dedicated to energy produced by wave motion.
Another memorandum of understanding has been signed with Enea. The aim is to identify areas of mutual interest for the development of a portfolio of research and innovation programmes, focusing on challenges such as energy efficiency, technologies and systems for renewable energy generation, the production, transport and distribution of hydrogen, fuel cells.
Other Sustainability stories