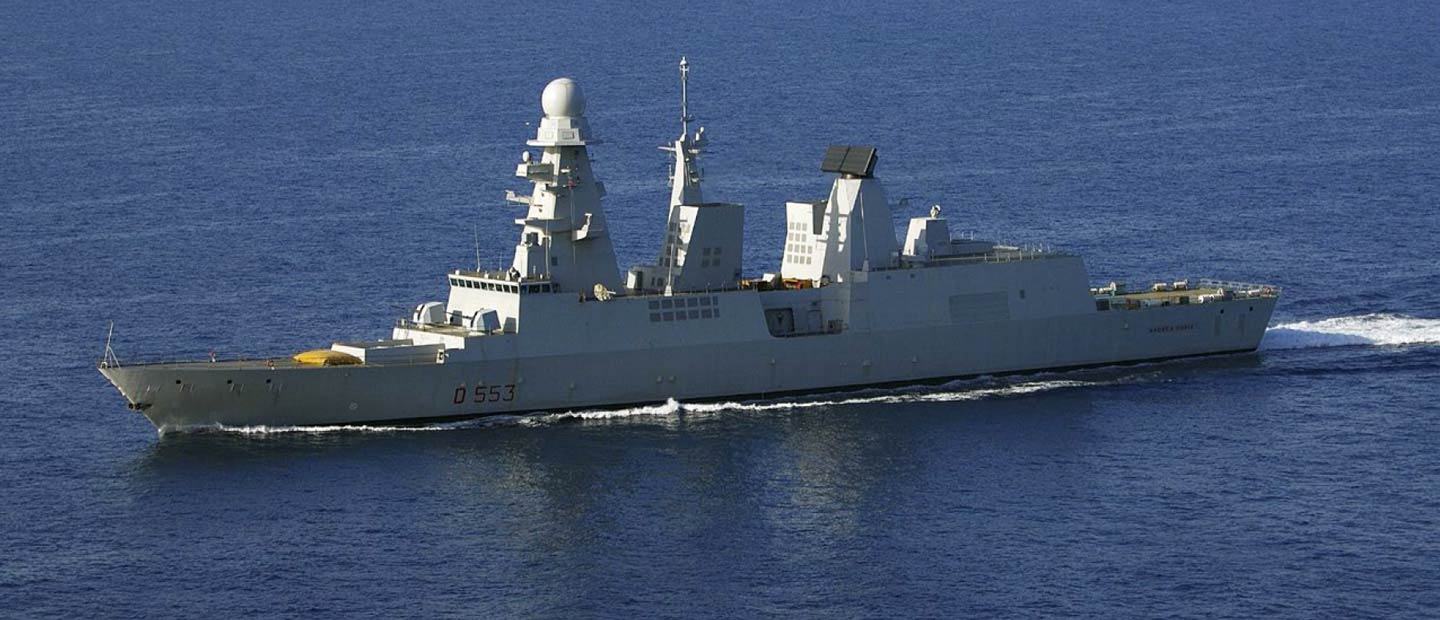 Andrea Doria Class
Destroyers
Andrea Doria, designed and built with funds from the regular budget allocated annually to the Navy, is the first of two units of the class "Horizon" commissioned to Fincantieri with a contract signed in October 2000 and will be accompanied, since 2010, from Caio Duilio whose implementation was initiated in September 2003.
Andrea Doria and Caio Duilio ensure the rotation of the two units of Class Audace recently withdrawn from service.
On board are installed the most modern weapon and discovery systems, the result of international collaboration edge where the industry is inserted Italian Defence such program "PAAMS (joint implementation Italian, English and French) for a AAW system in the medium-haul, and the program "SLAT" (Italian-French collaboration) for the anti-torpedoes system.
| | |
| --- | --- |
| Commissioning | Italian Navy |
| Andrea Doria | 2007 |
| Caio Duilio | 2009 |
Length between perpendiculars
Range at 18 kn (Diesel mode)
ENERGY AND PROPULSION SYSTEMS
• 2 x 20.5 MW gas turbines
• 2 x 4.32 MW diesel engines
• 4 x 1.6 MW diesel generators
Feathering C.P. Propellers Stabilizer
Flight deck and hangar for EH101 or NFH90
1 Combat Management System
1 Decoy Launching System (2 Launchers)
3 Main Caliber Guns - 76 mm SR
1 Principal Anti Air Missile System (PAAMS)
1 Torpedo Self Defence System (SLAT)
2 Radar/EO Fire Control System
1 Iras (Infrared Alerting System)
1 Navigation System + METOC
1 Surface to Surface Missile System (SSM) (4 x 2 Launchers)
1 EW System (RESM/CESM, RECM)
2 Secondary Caliber Guns - 25 mm
1 Integrated Int/Ext Communication System including SATCOM and Tactical Links
1 Lightweight Torpedo System