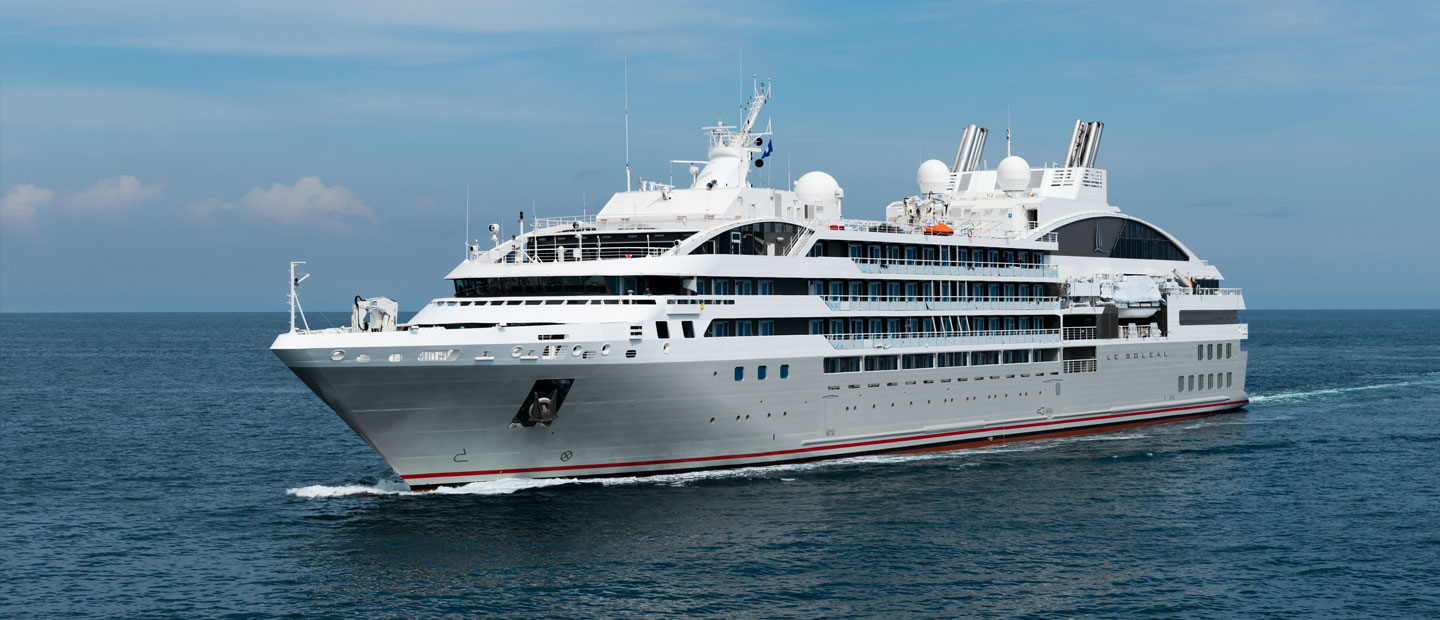 LE SOLEAL
Compagnie du Ponant
The comforts of a cruise ship, the agility of a mega-yacht
Le Soléal, delivered in 2013 at the Ancona shipyard, is Fincantieri's third super-luxury cruise ship for the French operator Compagnie du Ponant. Her dimensions and features are very similar to a mega-yacht's, and she represents a unique niche product.
A cruise ship designed to go everywhere
Le Soléal was conceived to offer selected passengers a once-in-a-lifetime experience. Thanks to her diminutive dimensions, she can sneak into destinations that are off limits to larger craft.
The Bureau Veritas classification society has not only designated her an "Ice Class" vessel, fit to sail in polar and sub-polar areas, but has also awarded her "Clean Ship" and "Comfort Class" status, thanks to all her cutting-edge technologies for reducing her environmental impact and her noise and vibration levels.
For the first time, the innovatively designed public rooms have been developed and produced entirely by Fincantieri's dedicated in-house team. The latest-generation energy-saving lighting system uses exclusively Italian-made LEDs in the public areas and cabins. Fincantieri's new baby also has a new hull color and a greater installed capacity to support more flexible kinds of cruising.
Propulsion Electric Motors
DD-GG 1 x V1712T3TE Isotta Fraschini
Total installed el. power