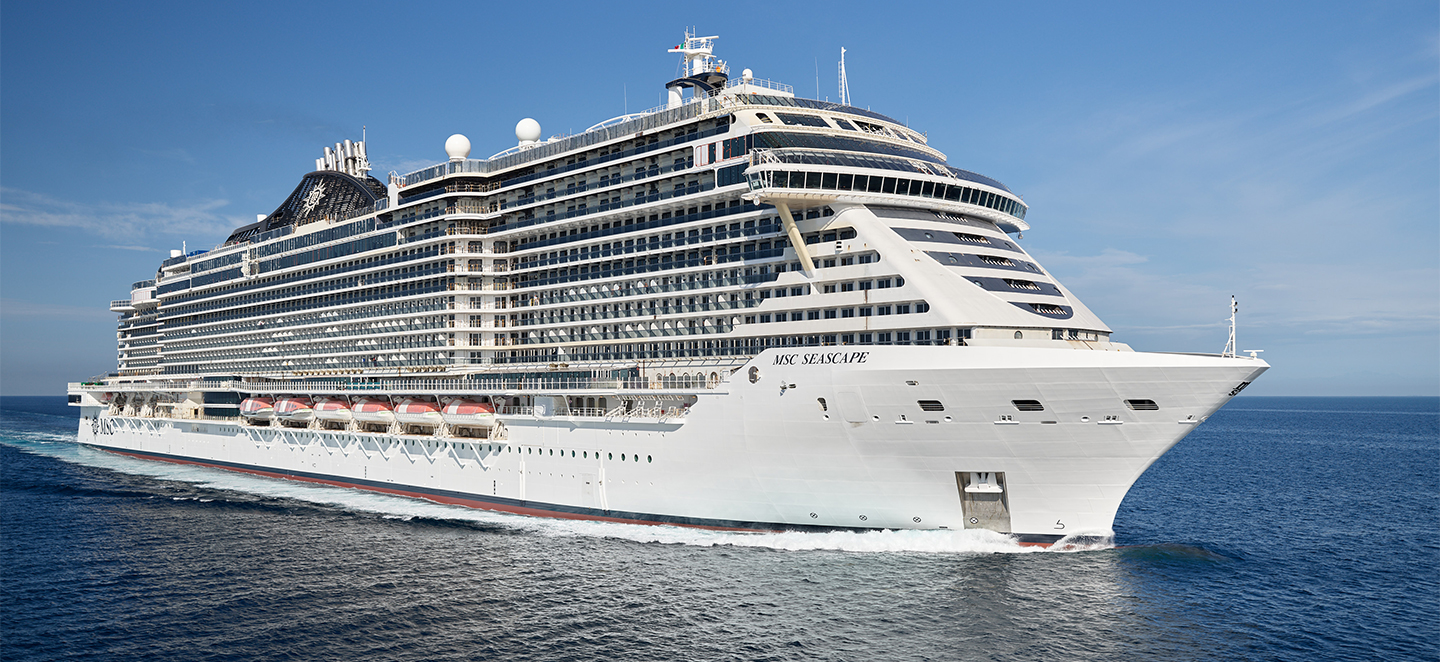 MSC Seascape is sister ship to MSC Seashore, the largest cruise ship ever built in Italy and delivered in July 2021.
MSC Seascape features a cutting-edge design that frames it as a next-generation smart-ship. It combines an all-Italian design conceived to bring passengers closer to the water and the landscape, adopting some of the most rigorous and advanced environmentally friendly solutions on the market.
MSC Seascape is equipped with a state-of-the-art Selective Catalytic Reduction (SCR) system that reduces nitrogen oxides by 90 percent and an advanced wastewater treatment system (AWTS) to purify wastewater whose end product is high quality water that is of a better standard than most of the standards set for municipal waste in the world. She is, in addition, equipped with a shore power system that allows the ship to be connected to the local power grid while at berth, further reducing air emissions.
This Seaside EVO-class jewel of the sea is the second of two sister ships that MSC Cruises has decided to entrust to the Fincantieri Company. She has entered service in November 2022 with Caribbean cruises.
MSC Seascape - The sea inside us
7,280
people max capacity
21.10
knots service speed
Total installed el. power