We launched and have since consolidated over time a process called materiality analysis, aimed at identifying material topics for sustainability, namely those topics that are relevant from an economic, social and environmental point of view for Fincantieri and its stakeholders. We use the results of the analysis to define the Group's commitments, the objectives of the Sustainability Plan and the reporting of the Sustainability Report.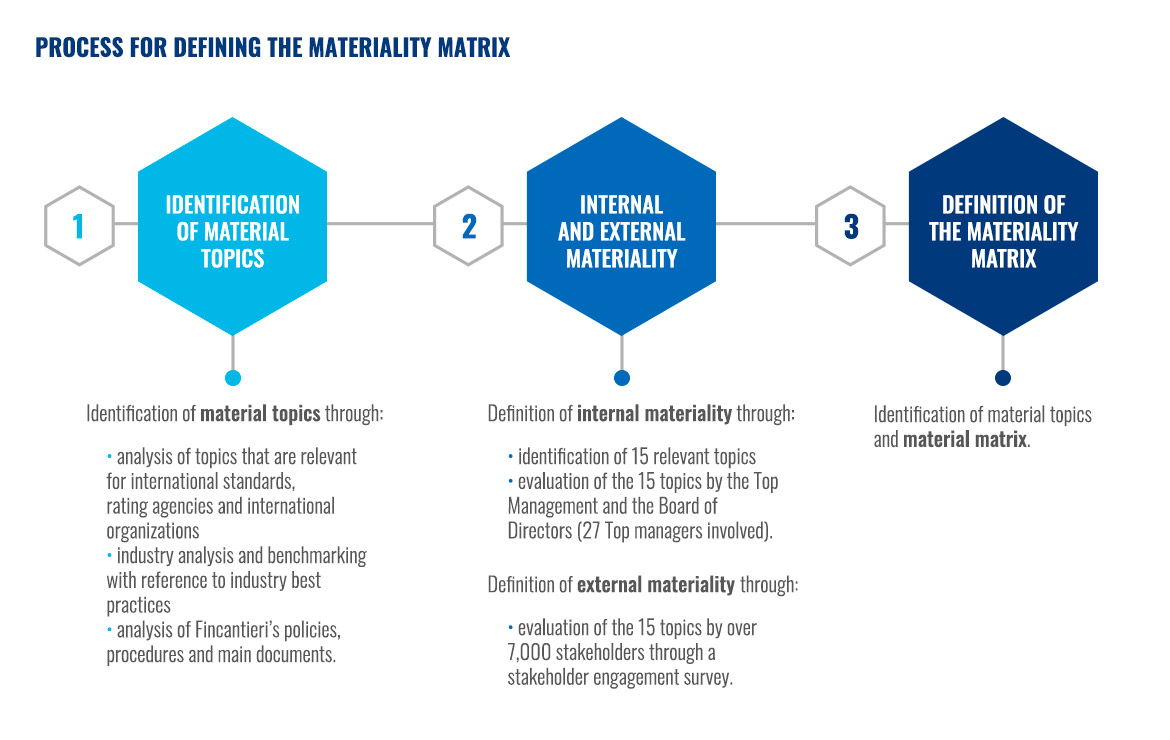 Both internally and externally the topics were evaluated on a scale of 1-10, where 10 is "highly significant". Stakeholders were also asked to vote the three topics sustaining the biggest impact of the pandemic.
A materiality threshold was defined (corresponding to 6.5), beyond which an issue must be accounted for.
Joint consideration of internal and external significance led to the identification of the material topics, to their prioritisation and to the definition of the materiality matrix.
In 2021, aware of the importance that the issue of climate change is acquiring at a global level and in order to increase our contribution to the fight against climate change, Top Management and the Board of Directors (representing the horizontal axis of the matrix) decided to increase the score given to the material topic of climate change from 7.8 to 9, with the consequent updating of the materiality matrix.
The materiality matrix is reviewed annually in accordance with the Standards of the Global Reporting Initiative and approved by the Board of Directors.
Interactive Materiality Matrix