The Group adopted the Policy of Human Rights – Commitment for the respect of human rights and diversity. This document, approved by the Board of Directors of Fincantieri S.p.A., confirms our commitment to human rights defense as declared in the Code of Conduct, the Charter of Sustainability Commitments and the Sustainability Plan. We are committed to respecting the four ILO core labour standards, as set out in the Declaration on Fundamental Principles and Rights at Work:
freedom of association and the effective recognition of the right to collective bargaining;
the elimination of all forms of forced or compulsory labour;
the effective abolition of child labour;
the elimination of discrimination in respect of employment and occupation.
The Policy represents Fincantieri's public commitment to adopt and share a collective awareness about human rights as defined in the principles reported in the document.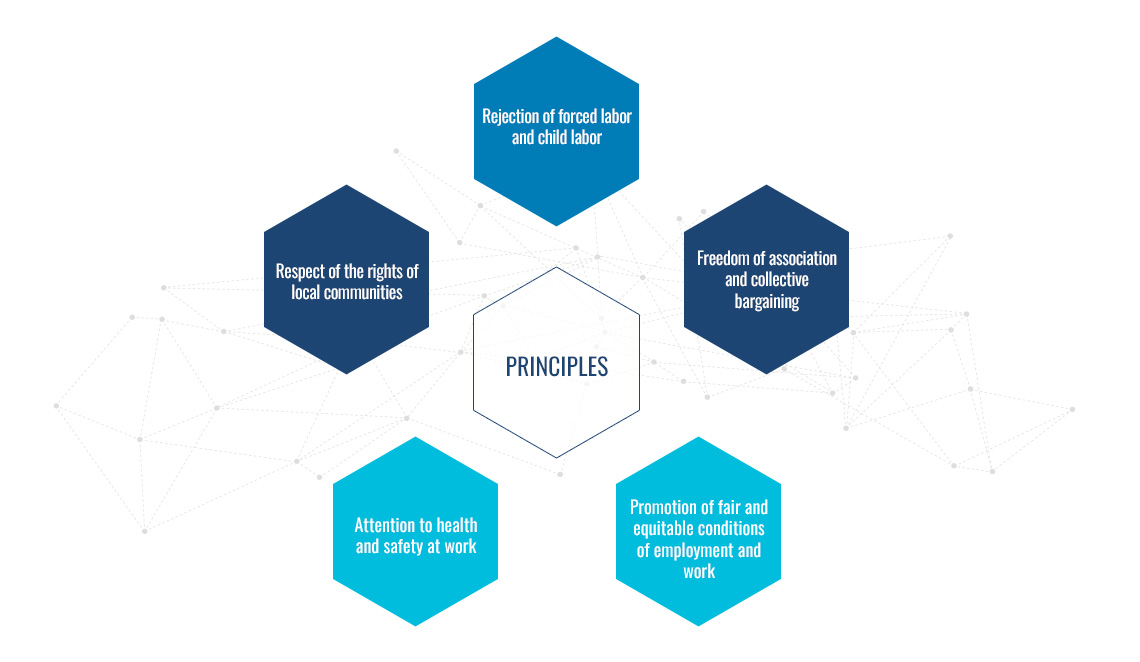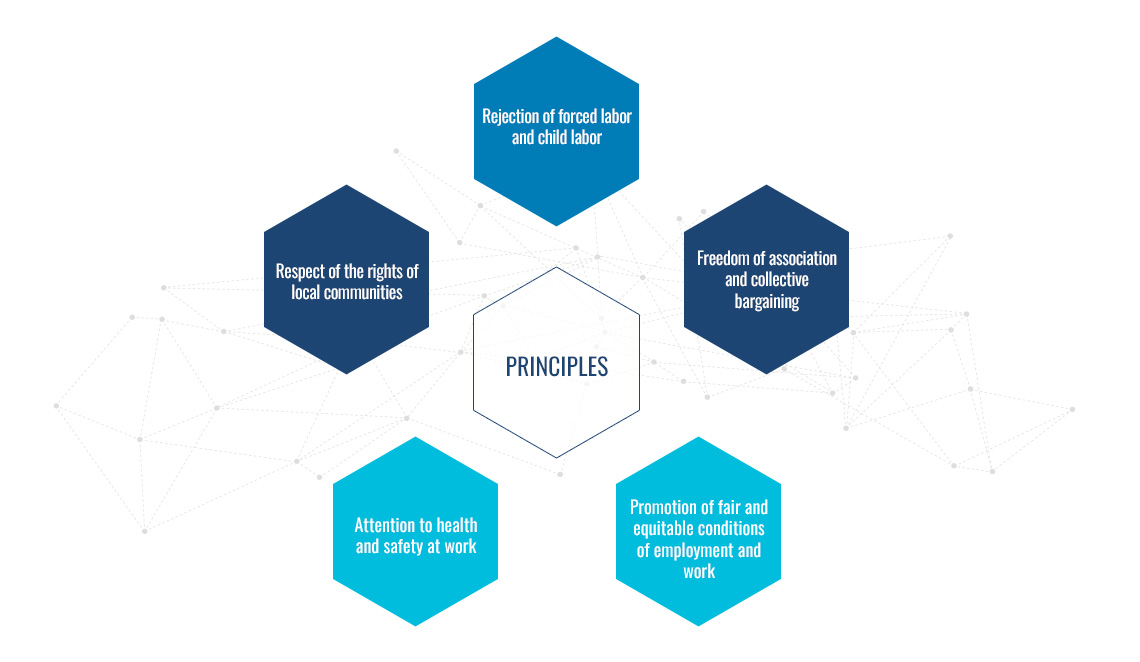 The Policy contains a focus on Diversity and Inclusion, strategic factors for company competitive advantage and people development.
Fincantieri also operates in countries like Vietnam, where human rights might be more at risk. The Vietnamese shipyard has been certified in compliance with SA 8000. The model guarantees a virtuous process aimed at ensuring the continuous respect of human rights.
We respect the dignity of everyone and we offer equal opportunities to all our employees, refusing every form of discrimination based on ethnicity, color, gender, age, disability, sexual orientation, political or religious opinions, nationality and social origin. We recognize that diversity, at all levels, is a value to be cultivated in our organization in order to consolidate our aim to "put people at the core" and better address the challenges posed by the global market.
Fincantieri operates in a global context in which different nationalities contribute to nurturing an ever more open corporate culture. We recognize the value of this context and we cultivate it with recruiting and job rotation policies aimed at promoting the sharing of know-how and best practices, as well as the integration and inclusion of people.
In terms of gender diversity, the Group has recorded an increase in the number of women employees in recent years, although there are objective conditions related to the typical characteristics of shipbuilding.
With a view to providing women with particular support during maternity, the Company's Sustainability Plan has introduced a smart working pilot project in Italy which is currently being trialled.
The Company's focus on work-life balance is put into practice through various initiatives: there are special arrangements with day care centres, seaside or mountain resorts during the summer, daytime summer camps and after-school activities for the children of employees.
We are constantly working to promote the insertion of people with different physical and psychological abilities, in line with the characteristics of shipbuilding and the risk profiles associated with the industry. 459 people with disabilities work in the Fincantieri Group.
Age diversity also plays an important role and is a value for our company. This is because constant dialogue between people from different age groups combines different experiences, helping the Group to grow and improving its capacity to compete in the market.
WHICH OBJECTIVES DO WE HAVE ON THIS TOPIC?
Diversity and equal opportunity: 2018-2022 Sustainability Plan objectives and targets


Committments
Objectives
Description/Target
Benefits
Status
Timetable

Promotion of programmes to promote diversity and inclusion within the Group

Commitment to human rights and diversity

Draft a policy on human rights and diversity which will enable a set of principles and rules to be defined, allowing the Group to improve committment to these aspects

Access new markets and develop employer branding
Protect against risks
Promote equality
Promote salary equality
Ensure national and European compliance

Achieved


The Fincantieri Group Policy of Human Rights – Commitment for the respect of human rights and diversity has been drawn up and it has been approved by the Board of Directors of Fincantieri S.p.A., in order to define principles and rules that guide the strategies, activities and initiatives of the entire Group towards respect for human rights and the promotion of diversity and inclusion.

2019

Develop a training programme for facilitators on sustainability issues and in particular on diversity and its promotion in the Company

Develop a training programme for facilitators on sustainability issues and on their promotion in the Company, as part of the Fincantieri for the Future project

At least 40 facilitators trained in Italy

Disseminate widely and naturally new behaviour and an open mentality also on sustainability issues

To be implemented

2020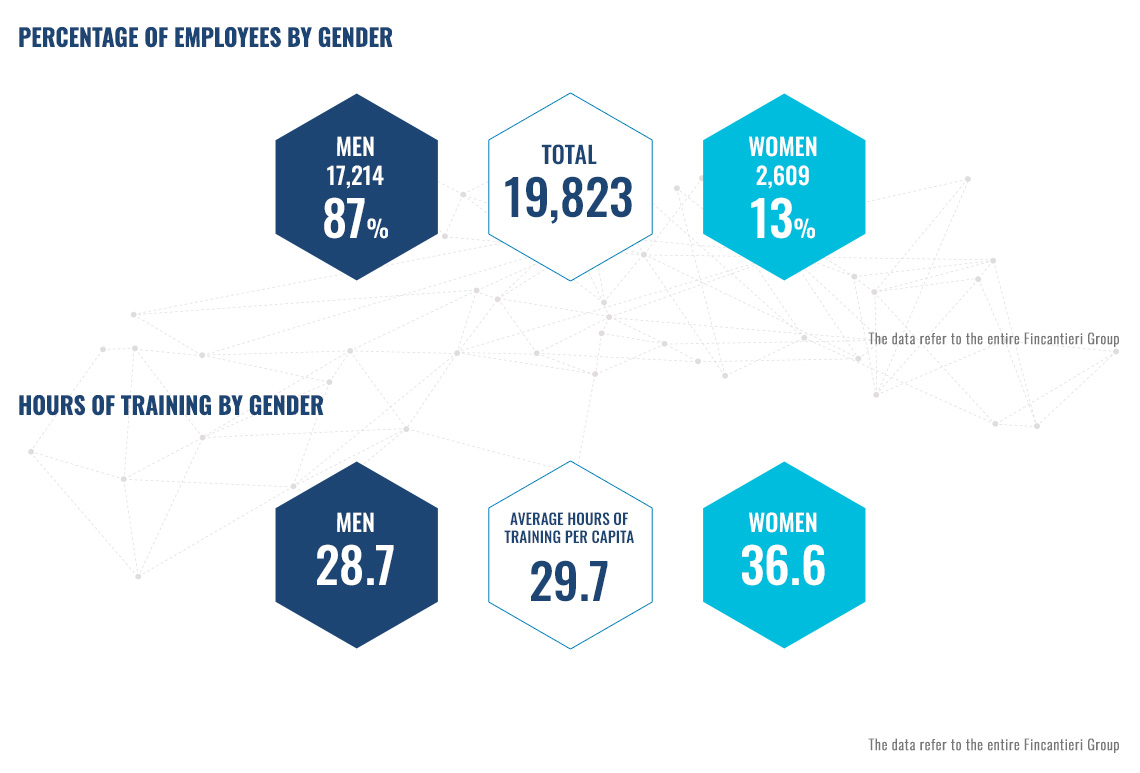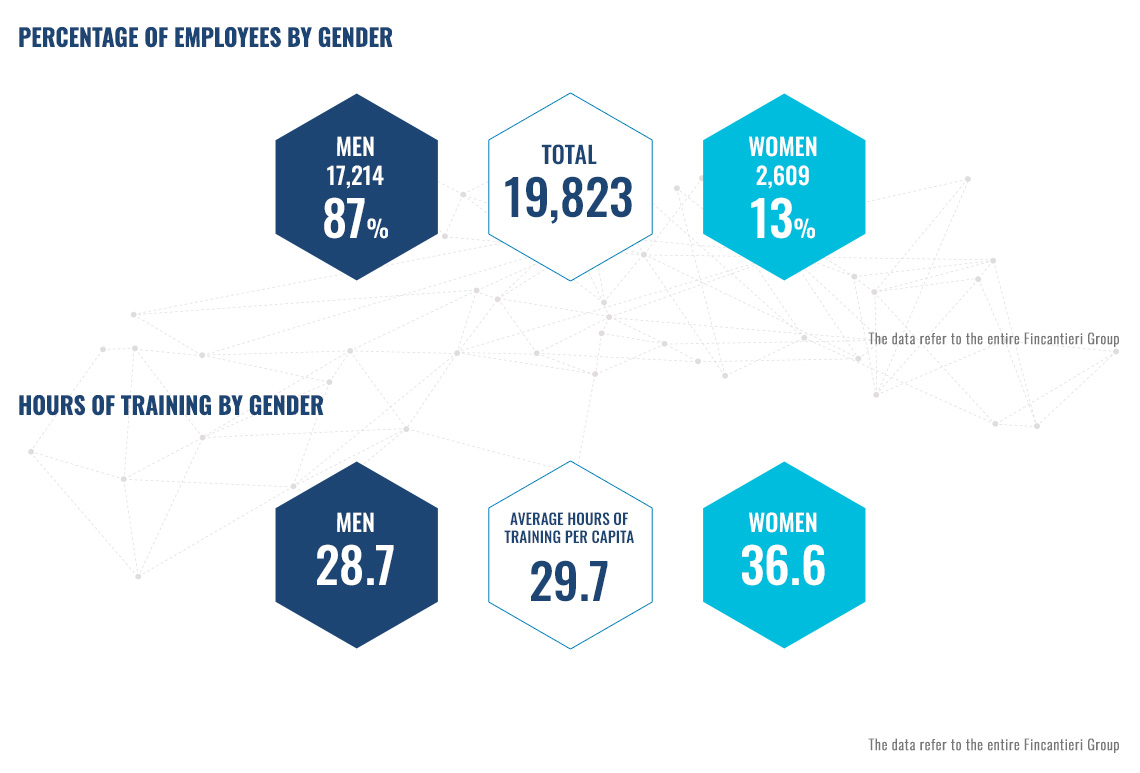 To prevent discrimination and affirm and ensure respect for equal opportunities, the American companies Fincantieri Marine Group and Fincantieri Marine Systems North America Inc. and the VARD group have organized specific training activities aimed at raising greater awareness of and sensitivity to diversity issues.