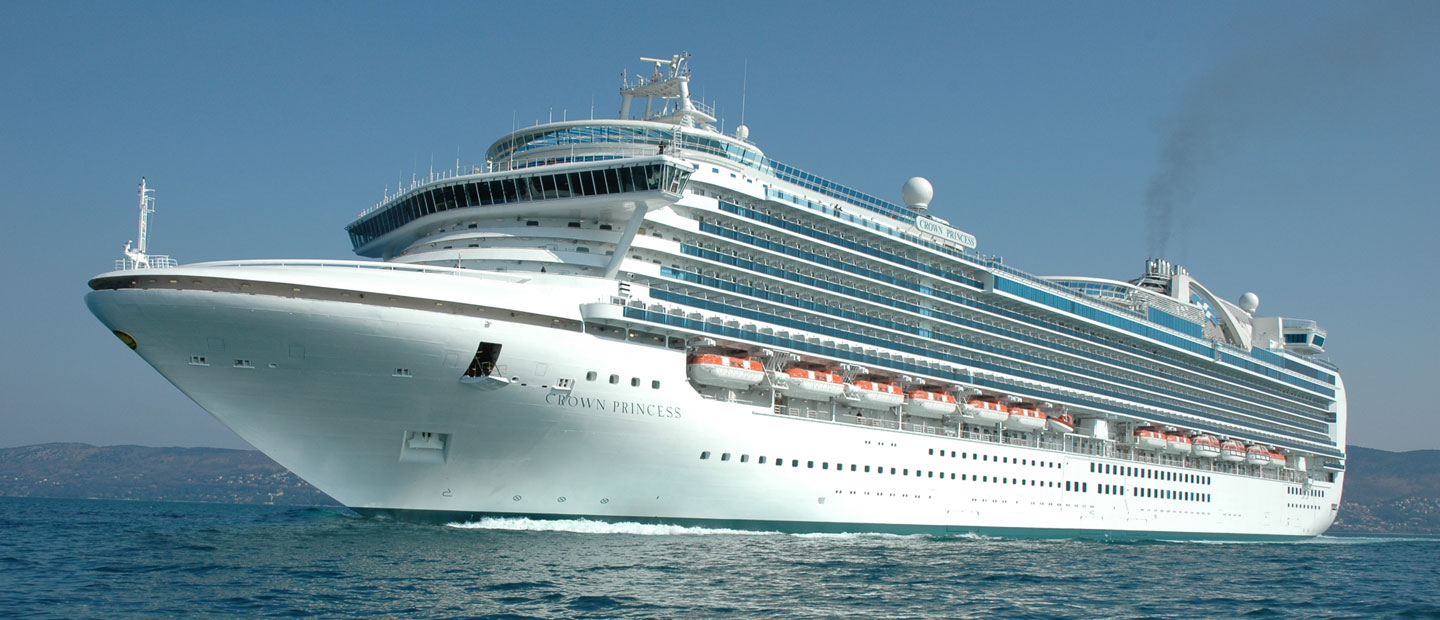 Crown Princess
Princess Cruises
Created for an international audience
The cruise ship Crown Princess was delivered at the Monfalcone yard in 2006 and was followed by two other vessels in the next two years.
4,800
people max capacity
22,15
knots maximum speed
When only the best is good enough
Crown Princess is a progression from the design of the Grand Class–series ships. The use of light alloy has enabled an additional passenger deck to be added, with 255 extra cabins accommodating 20% more guests.
The ship offers a huge range of entertainment, with theatres, pools, shops, a wellness center, a library, a casino and a spectacular disco right at the stern with stunning views from over forty meters above the sea.

Power is generated by four WNSD 12 V46CR 12,600-kW diesel units and two WNSD 8L46CR 8,400-kW units, making a total of 67,200 installed kW.
Propulsion is courtesy of two electric engines, one per shaft, developing 21 MW each