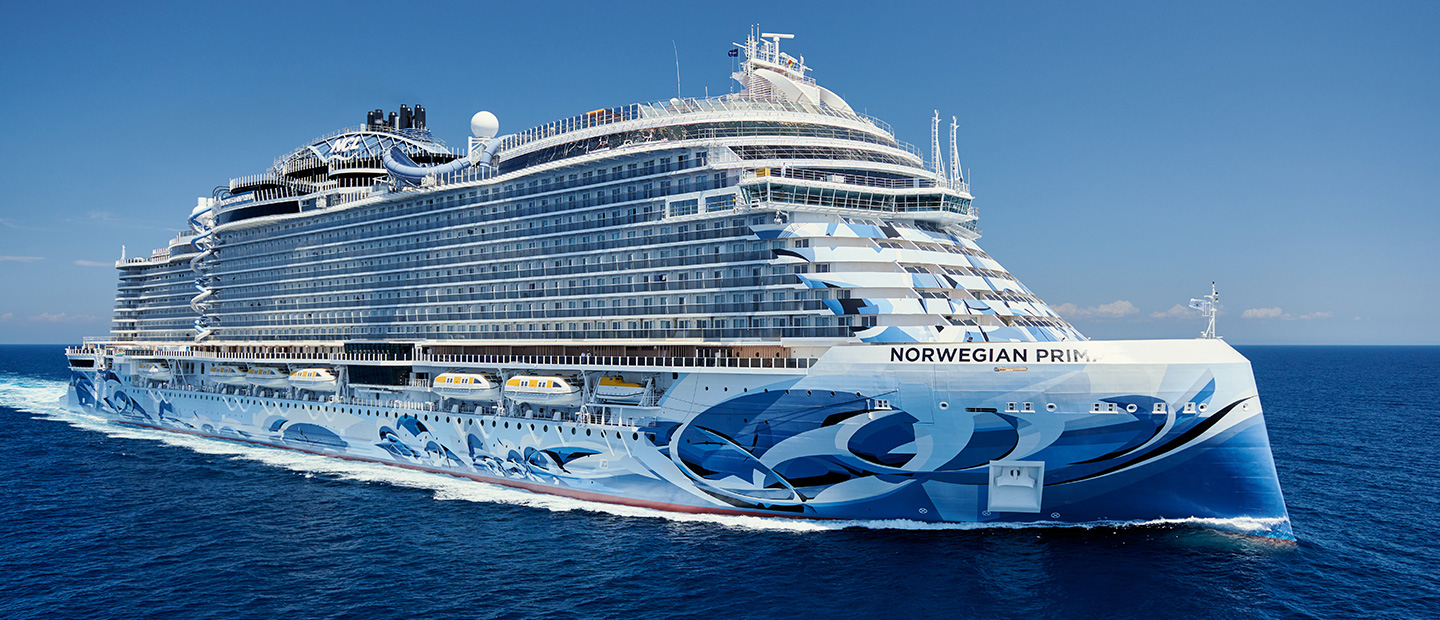 Delivered in July 2022 at the Marghera shipyard, Norwegian Prima is the first of six vessels from Norwegian Cruise Line's (NCL) new Prima Class of ships.

The new vessel, with a gross tonnage of 142,500 tons, nearly 300 meters in length and a capacity to accommodate 3,215 passengers, is based on a prototype project developed by Fincantieri, which enhances the consolidated features of NCL's signature offering of freedom and flexibility, qualified by an innovative configuration for an elevated passenger experience.

Norwegian Prima is designed to meet every expectation and take the cruise experience to the next level. Designed by world-class architects, Norwegian Prima is intended to make every moment on board special and features the most open-air decks of any new ship, so you can experience the ocean up close.

In addition, focus was set on energy efficiency, with the twofold aim of optimizing consumption at sea and reducing environmental impact, compliant with all the most recent regulations on this matter.
5,400
Max persons on board
20.5
knots cruising speeds
Owner Suites / De Luxe Owner Suites
Courtyard Penthouse (HCP)
Max persons on board (LSA)