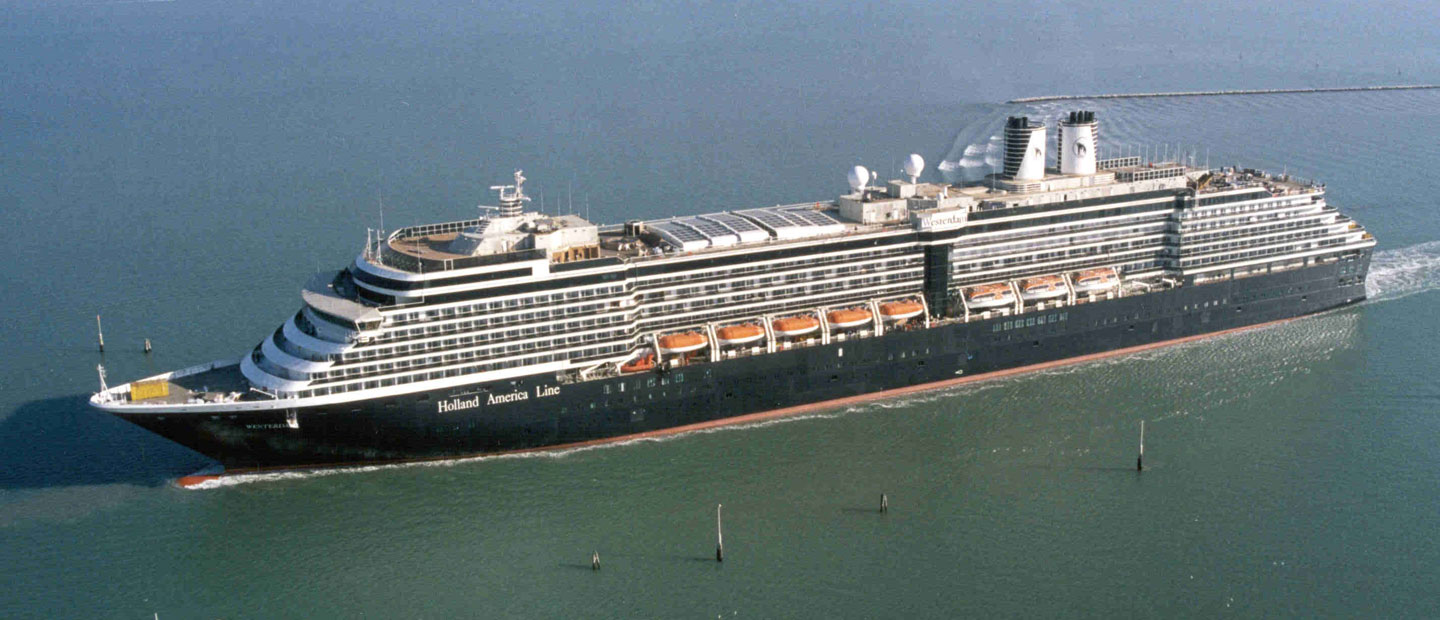 Westerdam
Holland America Line
Research and development serving the ships of tomorrow
Built in Fincantieri's Marghera yard and completed in 2004, Westerdam is the third ship delivered in two years for Holland America Line.
3,200
people max capacity
The merits of a constant quest for excellence
This is a ship with especially fine décor. She has innovative outer lifts on both sides and spacious, luxurious cabins, 85% with an ocean view.