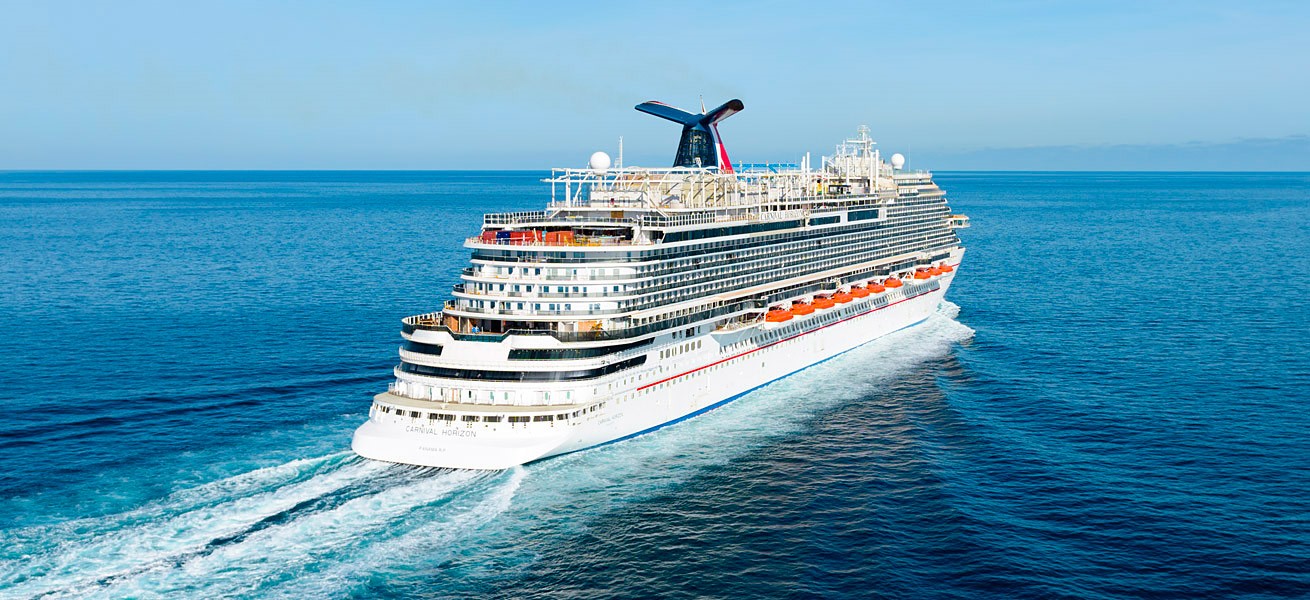 Carnival Horizon
Carnival Cruise Lines
Carnival Horizon was built at Fincantieri's shipyard in Marghera: sister ship of Carnival Vista, she has a gross tonnage of 133,500 tons, is 323 meters long and accommodates more than 6,400 people onboard, including staff.
The ships of the Vista class are a new technological benchmark, in Europe and worldwide, in terms of cutting-edge layout, extremely high performance and high quality technical solutions.
Carnival Horizon has been built according to the latest navigation regulations and equipped with the most modern safety systems, including the "Safe return to port".
Furthermore, it features the most advanced technologies for energy saving and for meeting the strictest environmental regulations with energy-efficient engines and an exhaust gas cleaning system.
6,538
people max capacity
Propulsion Electric Motors
2 x 16,800 kW 14V48/60CR 514 rpm
3 x 9,600 kW-MAN 8L48/60CR 514 rpm