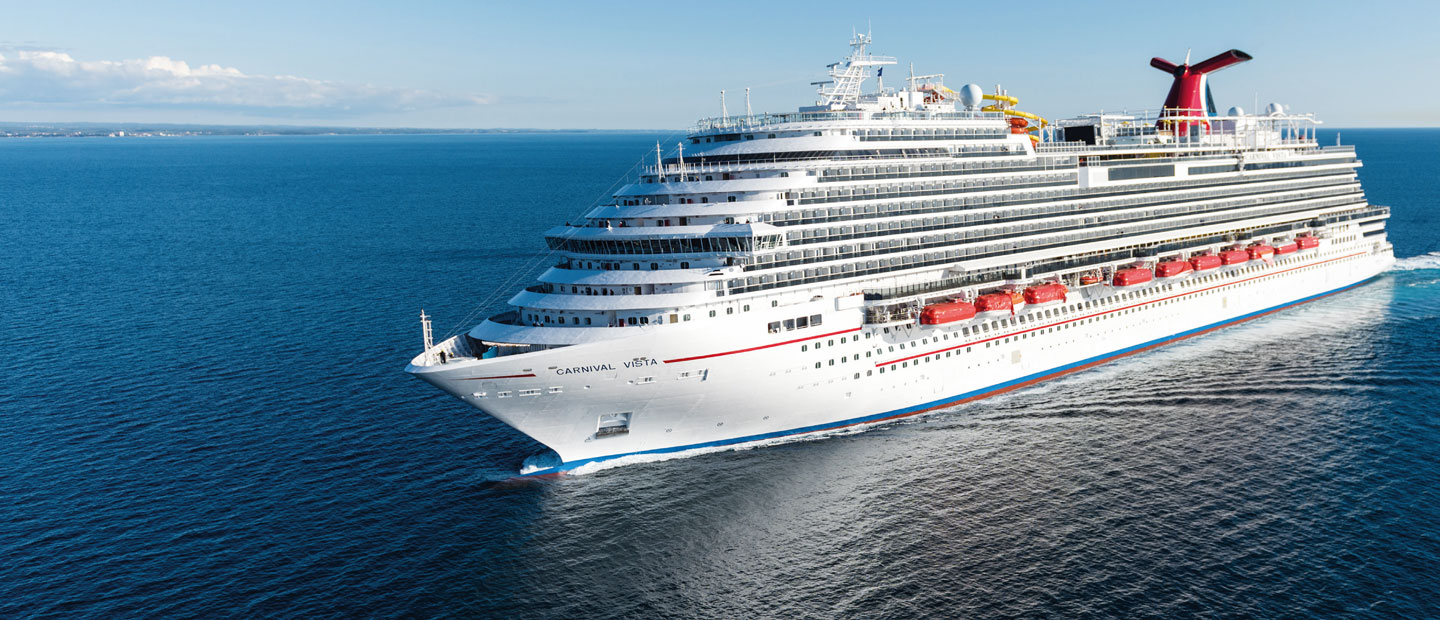 Carnival Vista
Carnival Cruise Lines
The most innovative cruise ship of all time
Delivered in April 2016 at the Monfalcone yard, Carnival Vista is the umpteenth ship built by Fincantieri for Carnival Cruise Line, the world's leading cruise operator brand from Carnival Group. At 323 meters long and weighing in at 133,500 grt, flying the Panamanian flag, Carnival Vista is not only the 13th ship that Fincantieri has constructed for the Carnival Cruise Line fleet, she is also the largest.
Keel Laying of Carnival Vista
Carnival Vista - A brand new point of view
6,448
people max capacity
The perfect union of technology and comfort that's kind to the environment
Carnival Vista is a new technological landmark at European and global level for her innovative layout, supreme performance and high-quality cutting-edge technical solutions.
The interior design offers remarkable comfort and a huge array of on-board entertainment, from an IMAX 3D cinema and a 5D cinema to a brewpub making its own craft beer on board, plus a feast of restaurants, theatres, shops and wellness centers.
Carnival Vista's various innovations include an open-air cycleway 45 meters above the waves and the largest water park in the fleet, the WaterWorks, with a 137-metre spiral slide.
Meanwhile, the cozy, themed Havana area offers cabins, al fresco bars and the infinity pool for the exclusive use during the day of passengers residing in that area.
Carnival Vista has been built to the very latest maritime standards and is equipped with the most modern safety systems, including "Safe return to port". She also features the most advanced energy-saving technologies to comply with the strictest environmental standards, with high-efficiency engines and a system for scrubbing exhaust fumes
Propulsion Electric Motors
2 x 16,800 kW 14V48/60CR 514 rpm
3 x 9,600 kW-MAN 8L48/60CR 514 rpm