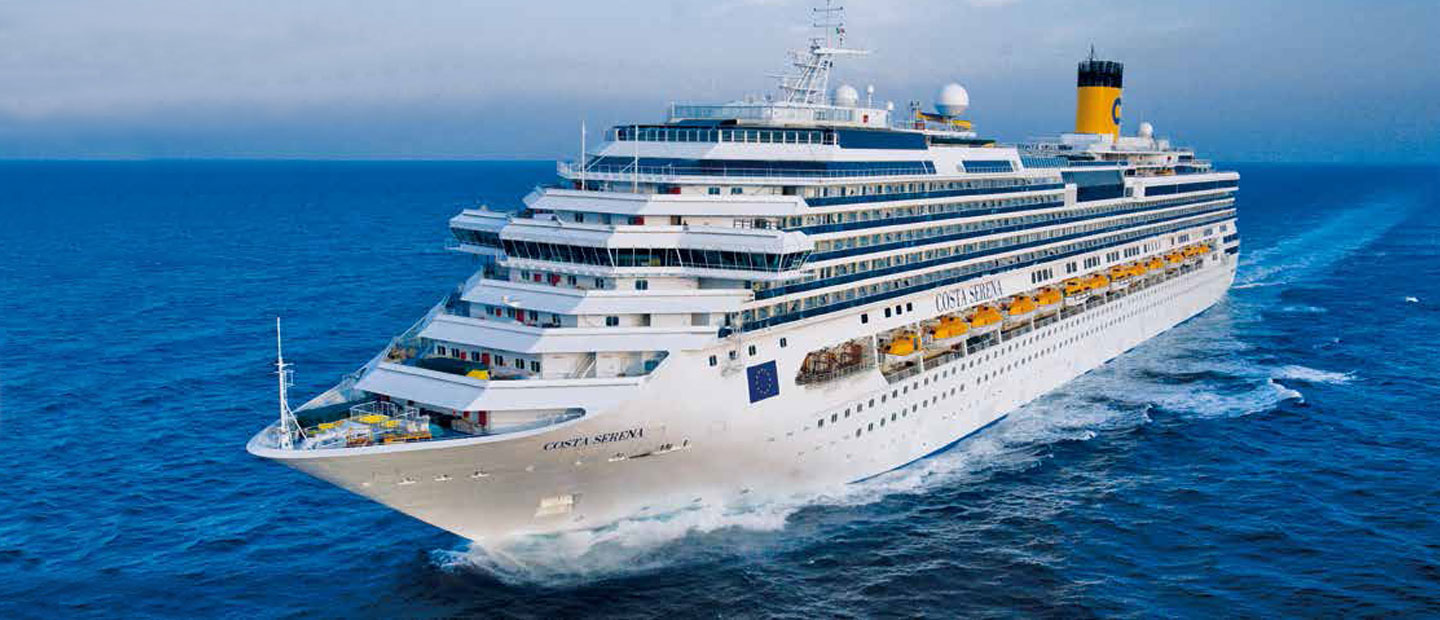 Costa Serena
Costa Crociere
When she was delivered in 2007, Costa Serena was one of the largest passenger ships under the Italian flag and one of Europe's largest-capacity passenger ships, costing around 450 million euros to build. She is inspired by the gods of classical mythology.
"What we have with Costa Cruises is much more than a mere customer–supplier relationship but a true partnership. I am confident that this alliance will last and will enable our companies to further consolidate our leading positions in our respective arenas."
Giuseppe Bono, Fincantieri CEO
4,890
people max capacity
The Greek and Roman classics with a modern twist
Costa Serena is a ship with innovation built in. A prime example is the Samsara Spa, one of the largest wellness areas on any cruise ship, covering 2,154 m². There are now as many as 99 Samsara cabins, which offer direct access to it. The Samsara restaurant remains a fixture, offering balanced menus designed with wellness in mind.
Of the ship's four swimming pools, two have retractable glass roofs – one at the stern and one amidships – and one of those has an 18-m² giant screen. In this 3,500-m2 outdoor area, the largest that can be fully covered on board a ship, guests can enjoy a dip even during winter Mediterranean cruises.
The entertainment area vaunts an innovative Grand Prix racing simulator recreating the thrills of a real Formula 1 race.
The menus at Costa Serena's à la carte restaurant, Club Bacco, are inspired by the finest Italian gastronomic traditions, with a special penchant for fresh, top-quality ingredients.
The ship interiors have been designed by brilliant architect Joseph Farcus. Their main theme is Greek and Roman mythology, which also inspires the many works of art on board – 5,990 pieces, including 440 originals – by 34 international artists (including Omar Galliani, Aldo Spoldi, Nicola Salvatore, Stefano Pizzi, Fernando De Filippi and Wal).
Main Diesel engines Wärtsilä
Electrical propulsion motors Alstom
Total installed el. power